Over 5 Lakh Sharks likely to be killed for Coronavirus Vaccine
5 Lakh Sharks to be Slaughtered to Create COVID-19 Vaccine Doses for All, Conservationists Warn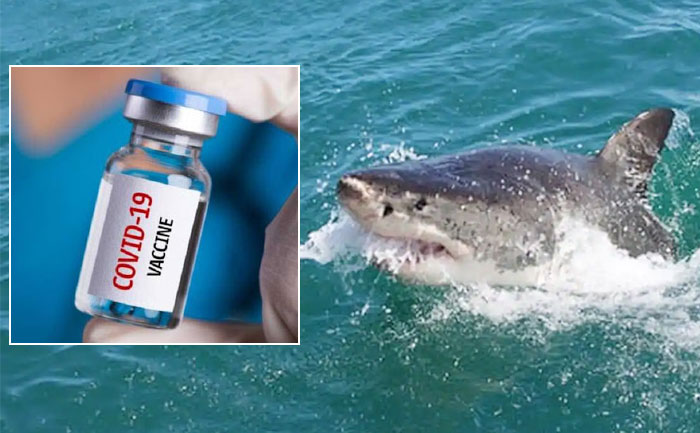 Conservationists are worried about the mass killing of sharks to find a vaccine for COVID-19 by pharma companies. Yes, half a million sharks are likely to be slaughtered in an effort to make a Covid-19 vaccine. The top predators are harvested for squalene, natural oil made in the liver of sharks. It is used in medicine, including current flu jabs.
Squalene acts as an 'adjuvant' that primarily helps in boosting the immune response of the recipient. It also strengthens the dose of the medicine, reports Vice. It is used in some of the candidates for a Covid-19 vaccine. However, in order to obtain one tonne of squalene, approximately 3,000 sharks need to be killed.
Shark Allies, a California-based conservation group, has warned that around 250,000 sharks will need to be slaughtered to provide one dose for each person. However, some scientists believe two doses may be needed to immunize the population. This means that around 500,000 sharks would need to be slaughtered, according to the California-based group's calculations.
As per the Daily Mail report, According to conservationists, around 30 lakh sharks are killed every year so that human beings can utilize squalene in cosmetics, machine oil, and other products. With the sudden spike in demand for mass production vaccines, conservationists fear for the shark population and their endangerment.
As per Daily Mail, The group has set up an online petition named 'Stop Using Sharks in COVID-19 Vaccine – Use EXISTING Sustainable Options'. In the Change.or petition the group says there are 'better alternatives' to using squalene in vaccines. The online petition has attracted almost 9,500 signatures of its 10,000 target.
Also Read: COVAXIN: 30 Year Old Gets First Dose Of India's Covid Vaccine