Halloween 2020: 8 best horror movies you can watch on Netflix
Here are some of the best Halloween movies you can watch on Netflix.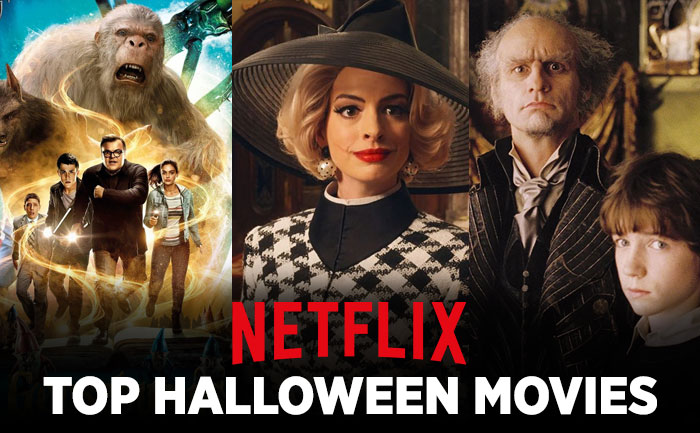 Halloween is a festival celebrated on the 31st of October annually, it is dedicated to remembering the dead, including saints (hallows), martyrs, and all the faithful departed. This day has evolved into a day of activities like trick-or-treating, carving jack-o-lanterns, and costume-themed parties. Halloween costumes are traditionally made after supernatural figures such as vampires, monsters, ghosts, skeletons, witches, and devils.
The word "Hallowe'en" means "Saints' evening". It comes from a Scottish term for All Hallows' Eve (the evening before All Hallows' Day) If you looking to stream some of the best horror films on this day, then we have got you covered. We have curated the best 8 movies that you can stream on Netflix this Halloween.
1. The Babysitter: Killer Queen
Directed by McG and written by Brian Duffield. It stars Samara Weaving, Judah Lewis, Hana Mae Lee, Robbie Amell, and Bella Thorne, it is a sequel to the 2017 film The Babysitter The story revolves around a young boy trying to spy on his babysitter.
2. The Evil Dead
Directed by Sam Raimi, produced by Robert Tapert and starred alongside Ellen Sandweiss, Richard DeManicor, Betsy Baker, and Theresa Tilly. The film revolves around five college students vacationing in an isolated cabin in a remote wooded area. After they find an audiotape that, when played, releases a squad of demons and spirits, four members of the group suffer from satanic control, forcing the fifth, to pull through the resulting violent havoc.
3. A Quiet Place
The story of the film revolves around a father (Krasinski) and a mother (Emily Blunt) who fight to remain alive and raise their children in a post-apocalyptic world occupied by blind extraterrestrial monsters with a serious sense of hearing.
4. Hush
The film is about a deaf and mute writer who draws back into the woods to live an unsociable life must fight for her life in silence when a masked killer appears at her window.
5. Bird Box
The film is about a woman, played by Sandra Bullock, as she tries to safeguard herself and two children from spiteful supernatural bodies that make people who look at them go psychotic and destroy themselves.
6. Sinister 2
It is a sequel to the 2012 film Sinister. The story is about a young mother and her twin sons who move into a rural house that's distinct for death.
7. The Perfection
Directed by Richard Shepard, from a screenplay by Shepard, Nicole Snyder, and Eric C. Charmelo. It stars Allison Williams, Logan Browning, and Steven Weber. The plot revolves around a problematic musical mastermind reunites with her former mentors, the encounter sends both musicians down an forbidding path with a dreadful result.
8. Silence of the Lambs
Directed by Jonathan Demme from a screenplay written by Ted Tally, adapted from Thomas Harris' 1988 novel of the same name. It is about a young F.B.I. youth who receives the help of an imprisoned and manipulative cannibal murdered to help catch another serial killer, a madman who skins his loss.
ALSO READ: Halloween 2020: 7 Haunted Places In Mumbai To Give You A Spooky Experience