A big catch for India: Dawood Ibrahim's auxiliary deported from Dubai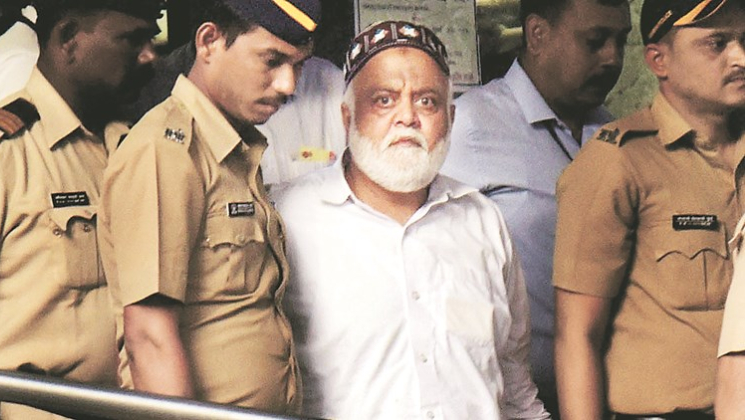 Assistant of underworld don and 1993 Mumbai serial blasts cite Dawood Ibrahim has been deported from Dubai, said police. This morning Farooq Takla was brought to Mumbai. On Wednesday, 30th May 2018, he will be produced before Terrorist and Disruptive Activities (Prevention) Act (TADA). Farooq had escaped from India after the Blasts. A Red Corner Notice was issued against him in 1995. A Red Notice is issued by Interpol to pursue location and arrest of wanted persons with a intention to extradition or similar lawful action.
He is currently being interrogated by the Central Bureau of Investigation (CBI) in Mumbai. Farooq, 57, faces criminal conspiracy, murder, attempt to murder, voluntarily causing hurt by dangerous weapons or means and several other charges.
The CBI declined to comment on how he reached Delhi as an Interpol Red Corner notice was pending against him, officials said Farooq was deported from the UAE with the help of central intelligence agencies and put on a flight to Delhi.
The arrest and deportation of Yasin Mansoor Mohamed Farooq is being seen as a diplomatic success for India as several of the absconding accused are suspected to have found safe havens in the Dubai and Pakistan. While Abu Salem's extradition from Portugal was seen as a major success, it came with conditions that did not allow capital punishment.
"This is a huge success. He was involved in 1993 Mumbai bomb blasts the links of which can be traced back to Dubai. This is a big-blow to D-Gang," Special Public Prosecutor Ujjwal Nikam commented.
Dawood masterminded the blasts in which 12 bombs went off at different locations across Mumbai killing 257 and leaving over 700 injured. Listed as a global terrorist by a committee of the UN Security Council, Dawood continues to evade arrest and stay in Pakistan.
His assistance, including Tiger Memon, Yakub Memon and gangster Abu Salem, who escaped after the blasts, have been tried and convicted in the case. Yakub Memon was hanged to death and Abu Salem is serving a life sentence.
Picture credits: The Indian Express