Aamir Khan's Brother Faissal Reveals That Karan Johar Had Insulted Him At A Birthday Party  
Aamir Khan's Brother, Faissal Opens Up That Karan Johar Had Once Insulted Him At His Brothers Birthday Party.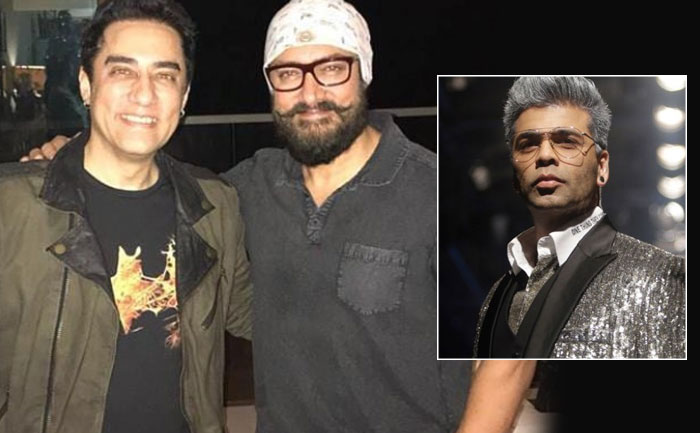 Karan Johar has been making headlines these days, but for all the wrong reasons. The filmmaker-director now gets slammed by Aamir Khan's brother Faissal Khan. The 'Mela' fame actor took a walk down memory lane. he revealed an instance where KJo had insulted him at a birthday bash.
In a recent interview with Bollywood Hungama, Faissal sharing his thoughts on how the industry works. The actor said, "There is bias and groupism in the industry. The entire world is corrupted so the industry is not as pious. Everyone looks out for themselves. If your work flops, they don't treat you well; they don't even look at you and it has happened to me. On my brother's 50th birthday, I was looked down upon by someone, I don't wish to take the name. But, Karan Johar acted weird with me; he put me down. He insulted me when I was trying to talk to someone and trying to disconnect with the person I was talking to. So, a lot of such things have happened and even I have been through it."
The actor further said that after the release of his film, 'Mela', he'd thought he would get more opportunities in the glitter world of Bollywood, however, nobody entertained him. "I used to go to their offices but they would make me sit there. I wouldn't get appointments with a lot of directors, so I have seen that phase also," he added further.
For the inversed, Karan Johar is currently under the radar as he has been constantly getting slammed on social media by netizens. The filmmaker has been staying away from the limelight off late.
For more such updates, stay hooked on to The Live Mirror.
Also Read: Aamir Khan Faces Criticism On Twitter For Meeting First Lady Of Turkey Emine Erdogan