Confirmed: Aamir Khan-Bhushan Kumar's Mogul to go on floors in 2020
Mogul to go on floors in 2020, Aamir Khan to co-produce biopic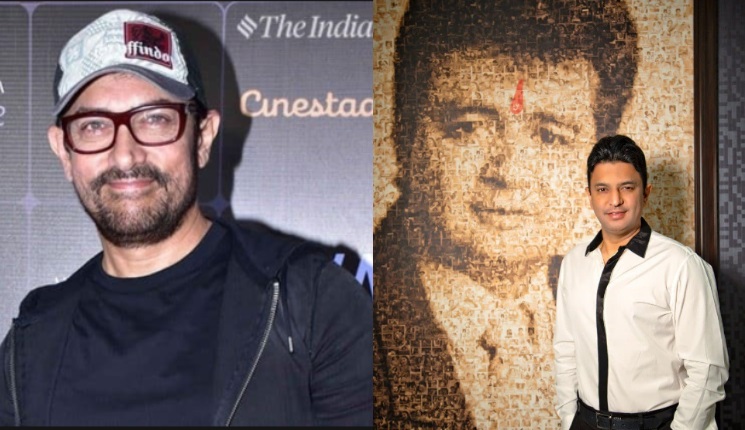 The much-awaited biopic on T-Series founder Gulshan Kumar is finally all set to go on floor. This fact was revealed by T-Series head honcho Bhushan Kumar. He said that his father's biopic Mogul, which underwent multiple delays owing to changes in the cast, has found its protagonist and will go on floors next year. The lead actor of Mogul will he be announced in July.
Check out his post here:
As per the post, Aamir Khan is back on the board and this time as a co-producer. The Perfectionist who was earlier supposed to act had exited the film after he became aware of sexual harassment charges against director Subhash Kapoor. However, he has come back as a co-producer now.
In an interview to Indian Express, Bhushan Kumar opened up if Aamir will also star in the film. He said "I can't say anything about it right now. Now, I am very comfortable about it because I know the film is happening and with the best person who looks (laughs) like my father. There is no ambiguity in that. So, I am very happy about that."
Before Aamir Khan's, Bollywood star Akshay Kumar was supposed to headline it. He later exited the film, citing creative differences. But things are fine between the actor and the producer.
He said, "Whatever happened, it happened for the good. I have nothing against anyone. We are working on two-three films with Akshay ji. Whatever miscommunication was there has also gotten cleared. Everything is in a positive space now."
The team of 'Mogul' is planning to release the film in 2021.
Also Read: Aamir Khan's Taare Zameen Par to have a Chinese remake?