All-party meeting: AAP alleges vote deletion, wants paper ballot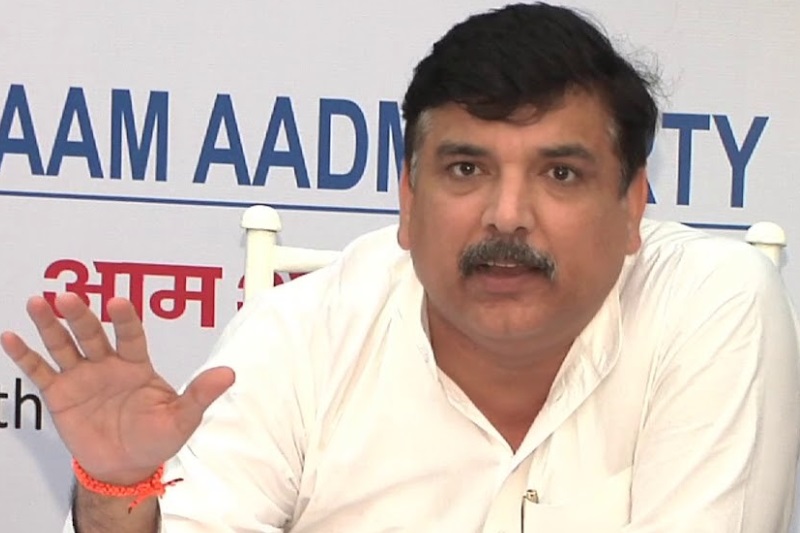 The Aam Aadmi Party (AAP) has raised a serious issue of vote deletion through Electronic Voting Machines (EVM) in many states and asked for the paper ballots to be reintroduced. This demand was made in the all-party meeting in the national capital on Monday.
It was Rajya Sabha MP Sanjay Singh who raised the concern of mass deletion of votes in several states including Delhi. According to Singh, "huge" number of votes from Bania and Purvanchali communities were deleted from the rolls.
"Lakhs of votes of Bania and Purvanchali people have been deleted in Delhi. Such deletions have also been reported from other states. Were these illegal Bangladeshis who were removed from the voters' list?" he was quoted as saying by news agency PTI.
Singh also raised the point that the sanctity of votes was  "under question" in view of "manipulation" of the EVMs. "Names of about 30 lakh voters half of whom are from UP-Bihar have been deleted from the electoral roll at the behest of the BJP," he said.
"Where will the disenfranchised voters of Delhi go. Are they Bangladeshi infiltrators? Amit Shah indulges in rhetoric on the issue of illegal immigrants and in practice his party has been pitting people of one region against the other," Singh said.
The AAP Member of Upper House also alleged that the ruling party BJP is pursuing "hate and lies" politics and called for the uprooting of the saffron government from the centre. The Bulandshahr incident claimed two lives after an alleged cow slaughter.
He said that the BJP has made the construction of Ram temple a bigger issue than it ought to be while in Kashi, several dozens of temples of other gods were razed on the pretext of development. "I am going to bring a private members' bill in the Parliament, on behalf of my party, seeking restoration of all the temples of Shiva, Krishna and Ganesha etc. in Kashi," he declared.
"It is essential that the nation acts and the party is ousted from power. Our assessment is that the results of assembly polls in four states will be a huge setback for the BJP and set the tone for the Lok Sabha polls next year," Singh added.
Singh also said the party is contemplating of contesting in 100 seats across the nation in the upcoming General elections in 2019.
ALSO READ: Delhi: AAP adopts constituency-wise strategy to take on BJP in 2019 polls