Urjit Patel resigns: This is how Twitterati reacts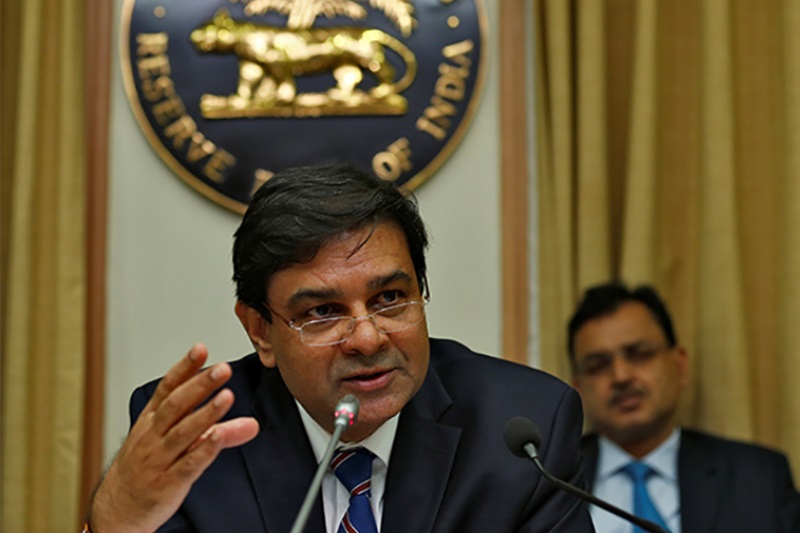 Urjit Patel- Reserve Bank of India Governor resigned on Monday amid a rift with the government. Patel resigned months after the rift between the central bank and the Narendra Modi government came to light. He has quit amid an unprecedented public face-off with the government over a range of issues including autonomy.
However, in the statement released by him, Patel cited personal reason behind his resignation.
Notably, one of the first to respond to the issue was Mr Patel's predecessor Raghuram Rajan. He said, "All Indians should be concerned about Governor Patel's resignation."
Meanwhile, the social media platform Twitter is flooded by politicians and other eminent personalities stating their concern on the matter. This is how Twitteratis reacted
PM Modi on Urjit Patel's resignation as RBI Governor: Dr Urjit Patel is an economist of a very high calibre with a deep&insightful understanding of macro-economic issues. He steered the banking system from chaos to order. He leaves behind a great legacy. We'll miss him immensely pic.twitter.com/sWHkfZh8v3

— ANI (@ANI) December 10, 2018
Dr. Urjit Patel is a thorough professional with impeccable integrity. He has been in the Reserve Bank of India for about 6 years as Deputy Governor and Governor. He leaves behind a great legacy. We will miss him immensely.

— Narendra Modi (@narendramodi) December 10, 2018
The Government acknowledges with deep sense of appreciation the services rendered by Dr. Urjit Patel to this country both in his capacity as the Governor and the Deputy Governor of The RBI. It was a pleasure for me to deal with him and benefit from his scholarship. (1/2)

— Arun Jaitley (@arunjaitley) December 10, 2018
First Supreme Court, Then CBI and Now RBI ! What is happening ? At least there are still people with spine !!!

— ashutosh (@ashutosh83B) December 10, 2018
RBI central board member S Gurumurthy: Surprised at news that RBI Guv resigned. Previous meeting was held in such cordial atmosphere that it comes as a shock. All directors said media had created a wrong perception while inside it was different. That makes it even more surprising

— ANI (@ANI) December 10, 2018
Integrity of another institution -RBI, stands denigrated by a tyrannical Modi regime as reflected in RBI Governor's unceremonious exit.

Economic anarchy, compromising India's monetary policies & attempting to stifle RBI's independence by Govt appointed puppets is the DNA of BJP!

— Randeep Singh Surjewala (@rssurjewala) December 10, 2018
Urjit Patel's resignation proves a terrible shortcoming of Modi Regime; it simply does not practise the art of democratic compromise and consensus building.
Aijaz Ilmi, a promising young spokesman, and RLSP, a key political ally, also quit today. Not a healthy portent. https://t.co/L620MLwVgx

— Raghav Bahl (@Raghav_Bahl) December 10, 2018
Notably, Patel took charge as the RBI governor on 4 September 2016 after Raghuram Rajan resigned from the post on 19 June of that year. In September 2019, Patel's term as RBI governor was to end in September 2019.
Prior to becoming the 24th governor of the Reserve Bank of India (RBI), Urjit R Patel was a deputy governor at the central bank. Patel had got an extension upon completion of his first three-year term on 10 January 2016, as the deputy governor in charge of the monetary policy.
Also read: RBI Governor Urjit Patel resigns