Actor Robert Conrad Of 'The Wild Wild West' Dead At 84
The actor died of heart failure in Malibu, California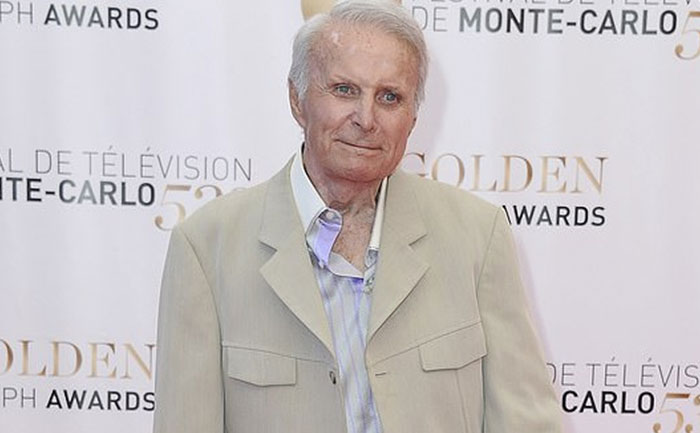 Robert Conrad who starred in the 1960s hugely popular television series "Hawaiian Eye" and "The Wild, Wild West," died this Saturday. The actor was 84.
Family spokesperson Jeff Ballard said Robert Conrad died of heart failure in Malibu, California. "He lived a wonderfully long life and while the family is saddened by his passing, he will live forever in their hearts," Ballard said.
Robert Conrad became an overnight star with the release of "Hawaiian Eye" in 1959, playing the character of Tom Lopaka. He cemented his legacy with "The Wild, Wild West," which debuted in 1965 and was on air until 1970. The actor followed his TV success with several movie roles in films like 1966's "Young Dillinger" where he played Pretty Boy Floyd. He also starred in "Murph the Surf", "The Bandits", "The Lady in Red" and "Wrong Is Right."
However, Conrad also had a reputation for being quick-tempered and was sued multiple times for getting into fistfights. He imbibed that side of his personality in a 1999 episode of the TV series "Just Shoot Me".
His daughter Nancy Conradonce once explained her father's explosive nature by saying, "Dad is a hard worker. If people drag their feet, he gets impatient. He starts ranting and raving. It takes a while to patiently take him aside and show him why things might not be going well."
Robert Conrad's family is requesting fans to send donations to the Wounded Warrior Project and The Marine Corps Scholarship Foundation instead of sending flowers.
Conrad will be missed by his eight children and 18 grandchildren.
ALSO READ: Ray Burton, Father Of Late Metallica Bassist Cliff Burton, Dies At 94