Veteran Actor And Comedian Orson Bean Dies At 91
Orson Bean had more than 100 credits in movies, television shows and game shows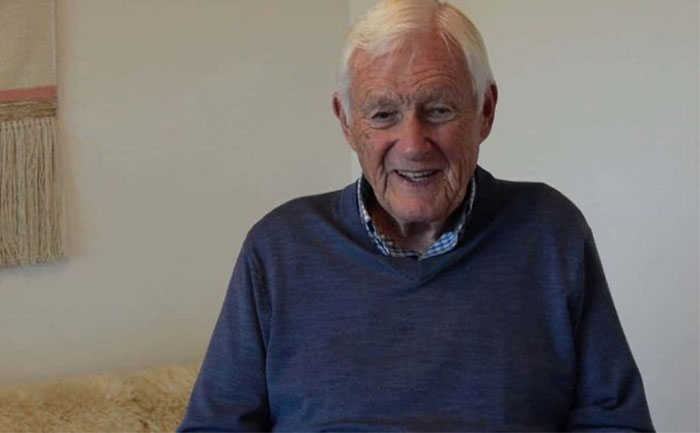 Veteran actor and comedian Orson Bean was killed in an accident in Los Angeles. The 91-year-old actor was hit by a car at about 7:35 p.m. as he tried to cross Venice Boulevard, between Shell Avenue and Pisani Place. Orson Bean was not at an intersection or a light, according to the police. Before people could reach out to assist him, he was hit by a second vehicle. He died on the spot before he could be provided with medical aid.
"It's a jaywalking-type situation," LAPD Capt. Brian Wendling disclosed. "We encourage everybody to please cross at crosswalks, be really mindful of traffic. This is a huge problem on the Westside of Los Angeles."
Both drivers involved in the incident remained at the scene and cooperated with the investigation. Witnesses informed CBSLA that Orson Bean was on his way to see his wife, Alley Mills, perform in a play at the Pacific Resident Theater.
Orson Bean was a distant cousin of President Coolidge and father-in-law to the late conservative writer Andrew Breitbart. He appeared in TV game shows like "To Tell the Truth" and appeared in a number of films during his career. He also received a Tony nomination for the 1962 Comden-Green musical "Subways Are for Sleeping."
"Make a living doing commercials or soap operas or tending bar — and then do theater. People shouldn't get into show business because they want to become stars or become rich; they should get into it because they can't help but put on a show." the actor once told The Times.
ALSO READ: Hollywood Legend Kirk Douglas Passes Away At 103