Ray Burton, Father Of Late Metallica Bassist Cliff Burton, Dies At 94
Ray's daughter, Connie Burton, shared the news through Facebook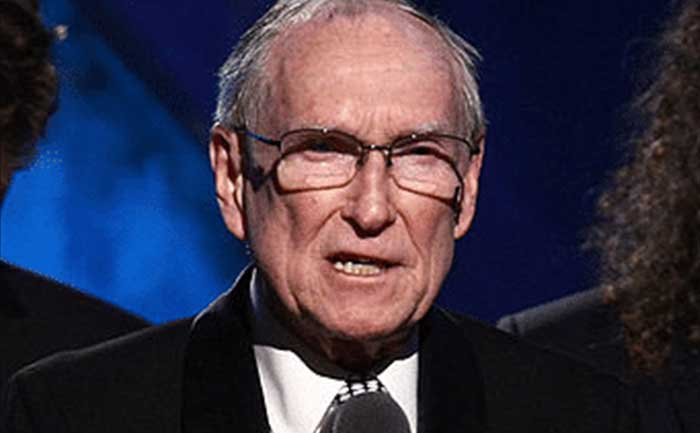 Ray Burton, the father of late Metallica member Cliff Burton, has died at the age of 94. The news was shared by Ray's daughter and Cliff's elder sister, Connie Burton.
She shared the news through Facebook, writing, "To let you all know that my Dad died last Wednesday. Rest in peace. Dad.
Many fans of Metallica had come to know Ray Burton through his various interviews which reflected his larger than life personality. Ray Burton was also loved by the Metallica family worldwide because he went out of his way to lend his blessing to every new addition Metallica after the passing of Cliff Burton.
He also joined James Hetfield, Lars Ulrich, Kirk Hammett, Newsted, and current bassist Robert Trujillo  onstage when Metallica was inducted in 2009 Rock and Roll Hall of Fame. "My name is Ray Burton. I am Cliff Burton's dad," he said at the event. "The thing I've always liked about [Metallica] is that you see them play in person and you just immediately get a big smile on your face. There's something about them that just brings a smile on."
Ray Burton revealed in 2017 that he has been donating Cliff Burton's share of Metallica royalties for music scholarships to Castro Valley High School which was Cliff's alma mater. He had also lend support to events like the Cliff Burton Day and appeared at the 2017 NAMM convention to honor Cliff.
The father of the late bassist was also very active on social media and his last Instagram post was to wish Ulrich a happy birthday.
The cause of death has not been revealed yet.
ALSO READ: Rapper Juice WRLD Passes Away At The Age Of 21