After Sonakshi Sinha & Saqib Saleem, Aayush Sharma Quits Twitter
Sonakshi Sinha, Aayush Sharma, Saqib Saleem, quit Twitter citing negativity!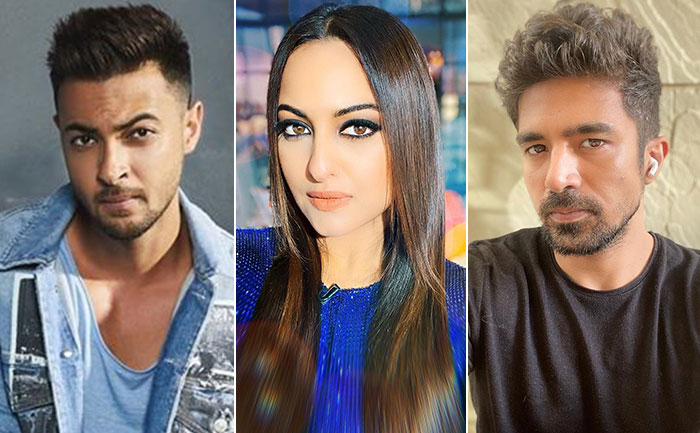 Sushant Singh Rajput's sudden demise on June 14 left everyone in shock. The Kedarnath actor hung himself to death after reportedly battling depression from the past few years. Ever since the news of the Raabta stars death became public, fans have been slamming the existence of Nepotism in Bollywood on Social Media.
A number of Bollywood actor's soon quit social media citing negativity and bullying. Actors like Sonakshi Sinha, Aayush Sharma, Zaheer Iqbal and many more deactivated their Twitter handle to avoid negativity.
Sonakshi Sinha wrote, "The first step to protecting your sanity is to stay away from negativity. And nowhere more of that than Twitter these days. Chalo I'm off– deactivating my account. Bye guys, peace out. Aag lage basti mein… mein apni masti mein! Bye Twitter."
She was soon followed by actor Aayush Sharma. He wrote, "280 Characters are less to define a human being. But 280 characters are more than enough to spread fake news, hatred & negativity. Didn't sign up for this nasty herd mentality.. khuda hafiz"
Zaheer Iqbal too did the same and so did Saqib Saleem,
Saqib, wrote a break-up letter to Twitter, echoing the feelings of hatred. His profile is still active.
I am Breaking Up with you Twitter pic.twitter.com/ORqG16qsPC

— Saqib Saleem (@Saqibsaleem) June 20, 2020
Huma Qureshi's BF Mudassar Aziz too did the same,
There has been a lot of outrage on social media after the demise of Sushant Singh Rajput. Fans are of the opinion that because of nepotism in Bollywood Sushant was forced to commit suicide.
Also Read: Salman Khan appeals fans to stand with Sushant Singh Rajput's family and loved ones