Sushant Singh Rajput death: Case filed against Rhea Chakraborty
Complaint filed, accusing actress Rhea Chakraborty of abetting suicide of late actor Sushant Singh Rajput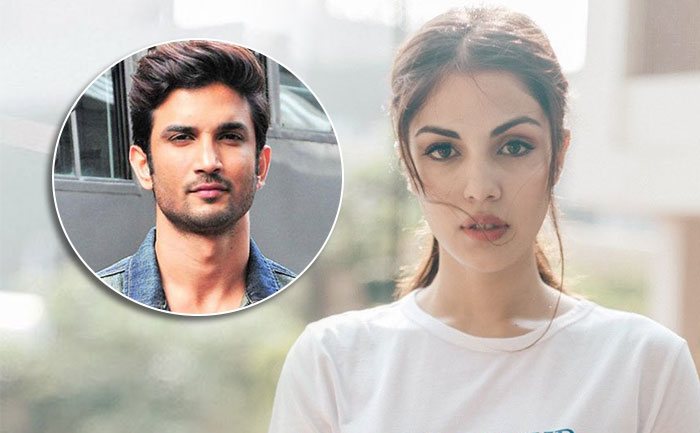 Bollywood actor Sushant Singh Rajput's suicide came as a shock to fans and family. The actor hung himself to death in his Bandra home on June 14 but no suicide note has been found. Mumbai police have been investigating the reason behind the Raabta star's shocking demise.
As per PTI report, A case has been filed against alleged girlfriend Rhea Chakraborty. The case has been filed in Bihar as Sushant hails from Bihar. The complaint accuses Rhea of abetting the suicide of the MS Dhoni star.
Kundan Kumar, a resident of Patahi in Muzaffarpur has filed his petition in the court of Chief Judicial Magistrate Mukesh Kumar. The report further states that Kundan has accused Rhea of the 'financial and mental exploitation' of Sushant. The case will be heard on June 24.
Kundan's lawyer Kamlesh told the reporters, "My client is a huge fan of Rajput and has been deeply distressed by his suicide. He has filed his complaint under IPC Sections 306 (abetment of suicide) and 420 (fraud)."
Reportedly, Rhea and Sushant were planning to get married by the end of this year. The alleged couple was also house hunting. Rhea Chakraborty was grilled for nine hours at a Bandra police station in Mumbai earlier this week.
Bihar Deputy Chief Minister Sushil Kumar Modi visited the residence of Rajputs bereaved father in Patna. He offered condolences to the grieving family members. The death of 34-year-old Rajput has triggered furious reactions across the state. Many have demanded a CBI probe into the suicide.
Also Read: RIP Sushant Singh Rajput : Rhea Chakraborty Was Interrogated About THIS For 9 Hrs?