COVID-19 Pandemic: India Crosses 4 Lakh Coronavirus Cases
COVID-19 Pandemic: India reports 15,413 new cases; country's total crosses 4.1 lakh with toll at 13,254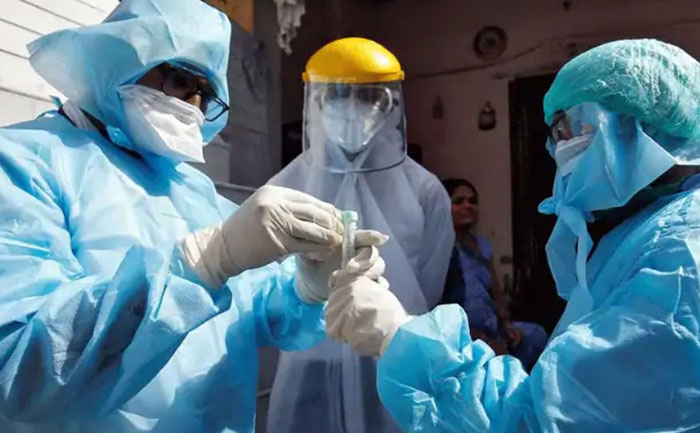 India on Saturday has crossed the 4 lakh-mark as the country reported over 15,413 new cases. This is the highest single-day jump in infections. The country now has 4,10,461 cases. The toll in India due to the novel coronavirus pandemic has risen to 13,254 with 1,69,451 reported active cases and 2,27,755 COVID-19 patients have been cured and discharged so far.
The country has witnessed a surge of over two lakh infections from 1 June, with Maharashtra, Tamil Nadu, Delhi, Gujarat and Uttar Pradesh among the top five states that have seen a sharp rise in COVID-19 cases.
With 1,28,205 confirmed cases of COVID-19 so far, Maharashtra remains the worst-affected state in the country. 136 deaths and 1,197 new coronavirus positive cases were reported in the state's financial capital. The total number of such cases in Mumbai now stands at 65,265. The toll is at 3,559, reports ANI.
Delhi on Saturday reported its highest single-day increase of 3,630 new coronavirus cases. With this, the state's tally rose to 56,746. The toll rose to 2,112 with 77 deaths. As many as 7,725 people recovered, taking the total recoveries to 31,294.
According to Johns Hopkins University, India is the fourth worst-hit nation by the pandemic after the US, Brazil, and Russia. India is in the eighth position in terms of the toll. The country's recovery rate stood at 54.12 percent this morning.
The total number of global COVID-19 cases stand at 87,68,285, while the fatalities increased to 4,63,999. The US continues to top the list with 22,54,630 cases and 1,19,714 deaths. Brazil comes in second place with 10,32,913 infections and 49,976 deaths.
Also Read: Mumbai Based Glenmark Pharmaceuticals launches Covid-19 drug