Emirati singer Ahlam Confirms Collaboration With K-pop band BTS
BTS had six tracks in the top 10 K-pop list in the UAE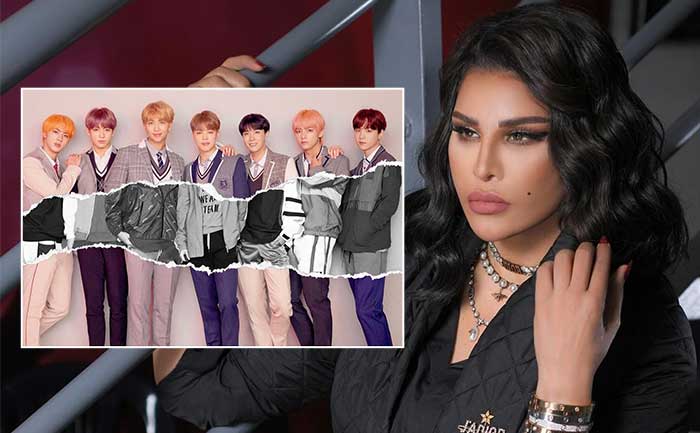 Emirati singer Ahlam Al-Shamsi created quite a buzz amongst her fans when she announced on Twitter that she will be collaborating with the wildly popular K-Pop band BTS. Ahlam Al-Shamsi aka 'The Queen' took to Twitter to announce her collaboration with BTS.
When a fan asked her to confirm the news, the star gave a positive response. The fan had replied to her tweet by writing "Please answer me Ahlam, will there be a collaboration with BTS?". Ahlam Al-Shamsi replied "Yes, of course there is,.'
Fans were ecstatic about the possibility of seeing their favorite acts perform together. They expressed their enthusiasm for the team up by starting the hashtag #AhlamxBTS. They also enquired the singer about the topic and the language of the song.
BTS is the first South Korean boy band to perform at the Grammys. They collaborated with six-time Grammys 2020 nominee Lil Nas X during a segment called Old Town Road All-Stars. BTS is also the most streamed K-pop band in Saudi Arabia on Spotify. The band had six tracks in the top 10 K-pop list in the UAE and four of the top 10 in Saudi Arabia.
On the other hand, Ahlam Al-Shamsi is the coach on "The Voice: Ahla Sawt". She is considered to be one of the most influential musicians in the Middle East. The singer also has an impressive social media presence with over 27 million followers.
It is going to be a treat for the fans to watch these two acts come together. However, there is no official news about the event just yet except for the singer's confirmation.
ALSO READ: 15 Best Pictures Of The South Korean Pop Band 'BTS'