AIBA Women's Boxing Championship: Sonia Chahal enters final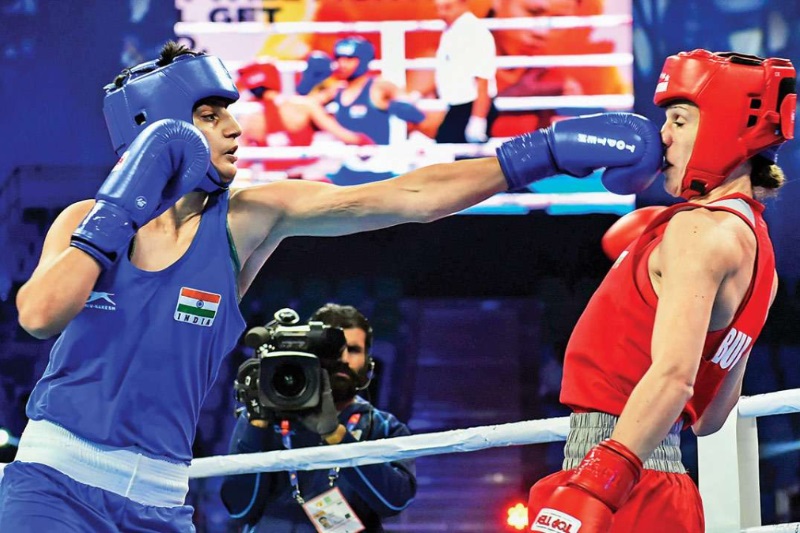 Sonia Chahal has entered the final of the 57kg category after beating North Korea's Jo Son Hwa 5-0 in a unanimous decision at the AIBA World Women's Boxing Championship on Friday. She became the second Indian female boxer after MC Mary Kom to enter the final.
The 21-year-old from Haryana put up a commanding show against the Korean opponent to reach the final.
'This was a tough bout and my opponent was good. I kept playing my game but I stepped it up in the third round and was more aggressive. I am completely ready for the next bout and I am confident I will win the gold," she was quoted as saying by The Quint following the victory.
Earlier, five-time world champion MC Mary Kom stormed into the final after beating North Korea's Kim Hyang Mi in the last four. The 35-year-old, mother of three, next takes on Hanna Okhota of Ukraine and a victory over her will make super Mary the most successful boxer of the competition.
She is currently tied with Irish legend Katie Taylor (five gold and a bronze) as two boxers with the most number of medals at the tournament. Mary has previously clinched the gold on five consecutive occasions in 2002, 2005, 2006, 2008 and 2010 after claiming a silver in the inaugural season in 2001.
Also Read: Mary Kom confident of winning final