Amazon India announces a Black Friday sale and Cyber Monday sale in the country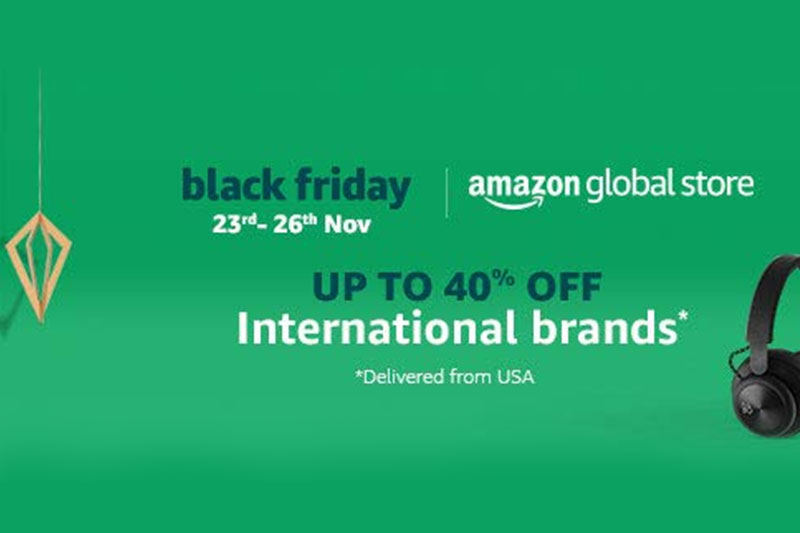 Black Friday is the the day after Thanksgiving, it also marks a major holiday sale for people in the US. On a similar note, Cyber Monday is a marketing term coined for the Monday after the Thanksgiving holiday in the country.
It is observed that over the last few years, the hype over the shopping mania has caught on to a few other markets, such as India, as well.
Taking this shopping mania fervour ahead, Amazon India has announced a Black Friday sale and Cyber Monday sale in the country and has previewed a plethora of deals and discounts on products from international brands. When it comes to festive sales across online platforms, Indian shoppers are spoilt for choice, but the Black Friday sales are a good time to purchase products that are not available in the country. It is to be noted that the Amazon India Global Store will be hosting the Black Friday and Cyber Monday sale starting today (Friday) at 1:30pm IST.
Amazon Black Friday Sale 2018 deals, offers are:
Interested buyers will be able to purchase products from international brands via the Amazon Global Store, during the Amazon India Black Friday and Cyber Monday sale.
The e-retail giant is promising up to 40 percent off on products across various categories. Apparently, these products will be available with discounts and include import duties, one might be charged extra for shipping. As far as electronic products are concerned, Amazon India has previewed some offers on brands such as Philips, Mattel, Catan Studios, Seagate, Asus, among others.
Please note, the Black Friday Deals will be available from 1:30pm IST on November 23 (Friday) to 1:30pm on November 27 (Tuesday).
Accordingly, some of the early Black Friday deals on Amazon Global Store in India include pendrives, external hard drive, memory cards and solid-state drives (SSDs) from SanDisk, WD, and more.
The other early offers in the Amazon India Black Friday Sale include the HyperX Cloud II Gaming Headset (available for Rs. 7,990), Impact Pro Electronic Earmuff, Razer Naga Trinity MMO Mouse, Marshall Wireless On-Ear Headphone, Altec Lansing Bluetooth speakers, and more.
Apart from the above mentioned categories and products, there are some deals and discounts on smart watches and activity trackers as well.
Notably, the Black Friday sale on Amazon India's Global Store will go live later in the day.
Also read: WhatsApp appoints Abhijit Bose as country head