AIBA Women's World Championship: India coach Shiv Singh questions referee's decision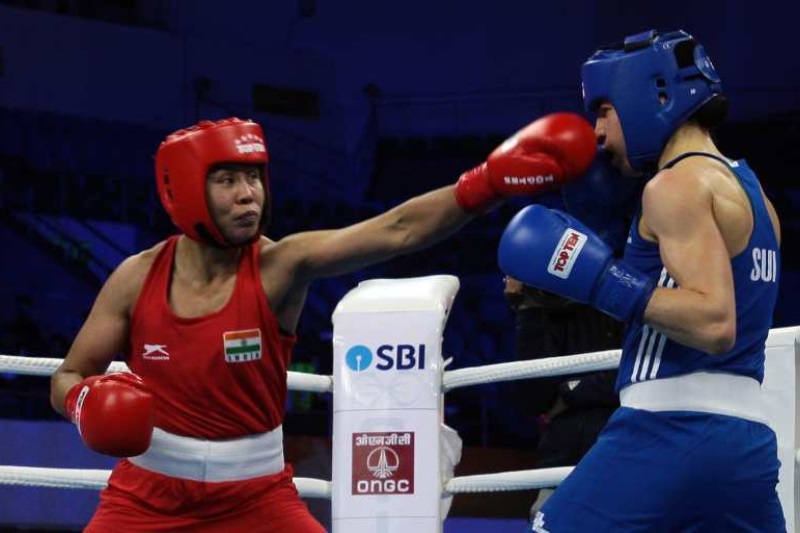 Controversies in the ongoing AIBA Women's World Boxing Championship only seems to be growing. Just hours after Bulgaria coach and player Stanimira Petrova accused the judges of being "corrupt", India boxing coach Shiv Singh questioned the referee's decision to award standing counts against local boxers Sarita Devi and Saweety Boora.
Former world champion Sarita lost to Kellie Harrington of Ireland in the 60kg category via a 3-2 split decision. During the bout, the 2006 world championship gold-medallist faced a standing count in the third round but Singh claimed that she slipped and was not thrown by a scoring punch.
On Monday, Saweety also found herself in a similar situation and faced an eight-point count against Elzbieta Wojcik of Poland in the 75kg bout. She lost 5-0 to crash out of the competition.
Also Read: AIBA Women's World Championship: Former world champion accuses judges of 'corruption'
But according to Singh Saweety fell down after tangling her feet across her opponent's but from the punches of her opponent and wondered why she faced standing points.
"Sarita slipped after her legs entangled with those of her opponent and it was not from a punch. In Saweety's case, she was pulled down. It was not from a point scoring punch," Singh was quoted as saying by PTI after Saweety's defeat.
"In case of Saweety, the referee was on the blind side (and so did not see it) when she fell down but still gave a standing count. In case of Sarita, the referee saw it (how Sarita fell after entangling with her opponent) but he also still went for a standing county against Sarita," he added.
Singh was, however, quick to justify that those standing point counts were not the main reason for their defeats.
"I am not saying that (standing counts led to the losses). Win and loss are part and parcel of boxing," he said. "But it is subjective decisions of the judges. Standing counts can give pressure to judges (to give points in favour of the other boxer)."
Also Read: AIBA Women's World Championship: Sonia Chahal beats world champion to enter quarterfinals
Meanwhile, Sarita also questioned the standing count against calling decision of the judges "ulta" (opposite). But at the same time, the 36-year-old also refused to get into any controversies saying she does not want to endure another ban.
"It was not a standing count. My opponent was a southpaw and her legs got entangled in between mine and I slipped and fell," she said reports the news agency.
"I am not happy with the decision (of the judges). The decision has gone Ulta (opposite), I thought I had the upper hand in all the three rounds. But what do I do, I was banned for one year after the 2014 Asian Games controversy. So, I cannot say anything now."