Air India employees strike in Mumbai leads delay in several flights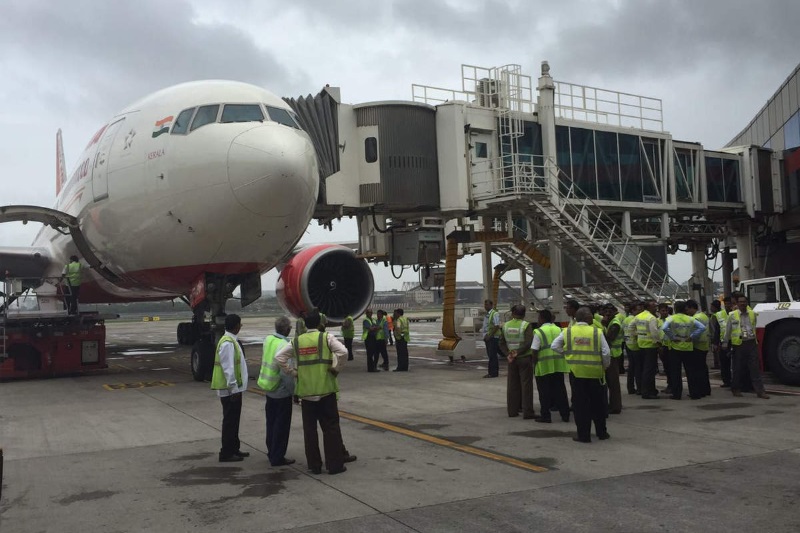 Several flights to and from Mumbai have been delayed this morning because of a strike by ground staff at state-run carrier Air India.
The strike by Air India's contractual workers began at 11 pm on Wednesday. The contractual ground staff of Air India Air Transport Services Limited (AIATSL) has called for the industrial action after the airline refused to reinstate some sacked contract workers and non-payment of Diwali bonus.
"Due to a sudden industrial situation at Mumbai by AIATSL employees, some flights have got delayed. We are assessing the situation and all efforts are being made to minimise delays or disruption," said an airline spokesperson.
According to ANI, So far 8 domestic flights and 16 international flights were delayed today.
It is to be noted that the ground staff carry out job functions like checking-in passengers, loading/unloading bags, cargo; cleaning aircraft etc. They handle contracts for ground handling for some foreign airlines.
More details awaited.
Also Read: Jakarta: Lion Air flight carrying 189 passengers crashes into sea