Yogi Adityanath: Ram temple was there, is there, will always be there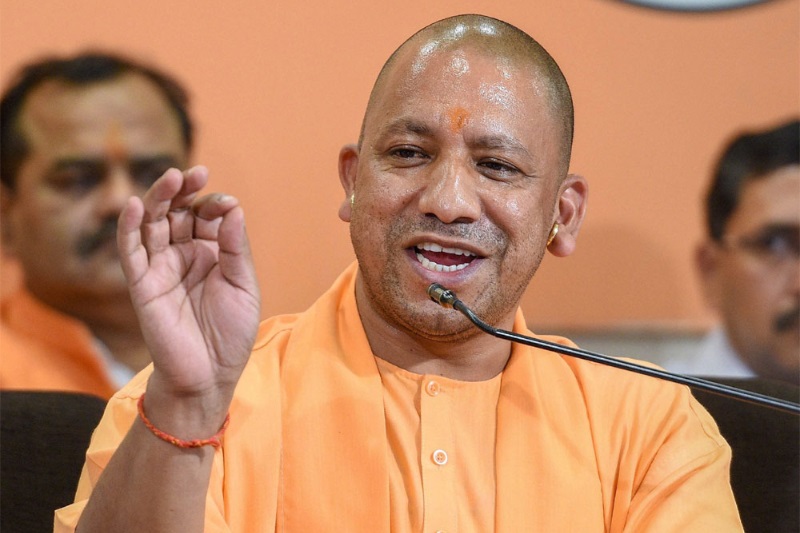 Uttar Pradesh Chief Minister Yogi Adityanath on Wednesday asserted that a grand statue of Lord Ram would be built in Ayodhya and that his government had shortlisted some locations for it.
While talking to media, CM Yogi Adityanath reiterated that there is no doubt about a Ram Temple in Ayodhya. He said, "We all know that all Ayodhya has is this temple. People come here to worship Lord Ram and no one else. Mandir tha, mandir hai, aur mandir rahega. Isme koi sandeh kisi ko thode hi hai. (There was a temple, there is a temple and there will always be one. No one doubts this)."
"People have demanded a scenic makeover to Ram Lalla and the government is working on this. We have all the options. We believe in the Constitutional system and we will solve this problem within Constitutional limits," he added.
According to the UP Chief Minister, his government has already started scouting the region for land. "For some other programs in Ayodhya, we are looking for available land. We will start these things as soon as we have land. A scenic statue of Lord Ram will be established as per the availability of land. We are talking about it and today we looked at one or two places," he noted.
The Chief Minister further said that Ayodhya's identity is firmly linked to Ram. "The statue will be inside the temple. We will make all the arrangements that will honour the belief of people and give Ayodhya recognition. Different architects have suggested different things for the statue and we are working on it," he said.
Earlier, in the day, CM Yogi Adityanath visited the disputed Ram Janmabhoomi site and several ancient temples in Ayodhya, besides inspecting a probable location near Sarayu river for a planned statue of Lord Ram.
It is to be noted that the statement from CM Yogi Adityanath comes a day after he renamed Faizabad as Ayodhya. At the Deepostav celebrations in Ayodhya, Adityanath had also announced that Ayodhya will have its own airport named after Ram and a medical college named after Ram's father King Dashrath.
Also Read: Yogi Adityanath renames Faizabad to Ayodhya as Diwali gift