Akhilesh Yadav slams UP Government for Apple executive killing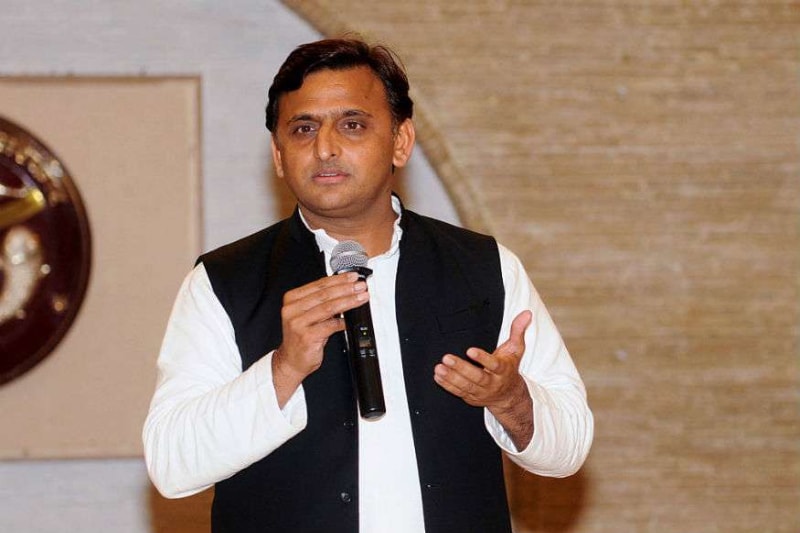 The death of a tech company executive due to police encounter has irked the opposition who have demanded the resignation of Uttar Pradesh chief minister Yogi Adityanath, saying that such an incident typically is a picture of the poor condition of law and order in the state.
A judicial enquiry has also been sought by the former chief minister and Samajwadi party president Akhilesh Yadav who was in Madhya Pradesh on Saturday. Alleging that there were many fake encounters in the state, Yadav, as quoted by Hindustan Times said, "Unfortunate. Can't imagine such an incident, but what else will you expect from BJP government in UP?…..Uttar Pradesh cannot be saved from fake encounters until inquiry of such incidents is conducted by a sitting judge. The Yogi Adityanath government should resign as it is responsible for this incident."
The opposition made such demands even after Union home minister Rajnath Singh had a conversation with Yogi and asked him to take action against the people involved in the shooting.
Also read: Yogi Adityanath compares opposition leader Akhilesh Yadav to Mughal ruler Aurangzeb
Adityanath had said that a CBI enquiry would be put in place but it didn't stop him from being criticised by Samajwadi Party spokesperson Rajendra Chaudhary.
"The language of the Chief Minister, who advocates encounters, has been haughty and this has led to the audacity among the policemen. Governor Ram Naik has also been speaking about improvement in law and order, but it is not actually happening. The chief minister needs to take moral responsibility of this and resign," said Chaudhary, as quoted by PTI.
The 38-year old Apple executive Vivek Tiwari was shot by the police for allegedly not stopping his car for checking in the posh Gomti Nagar area in Lucknow.
Also read: Apple employee shot dead by UP police for not stopping car; wife demands CBI enquiry
The Congress hit out at the ruling party, saying that this incident was a perfect example of their real character, who had promised to put an end to "goonda raj" and "jungle raj."
"Those, who have the responsibility of checking crime, are flouting human rights for the lure of praise. Since the chief minister is holding the home department, he needs to resign on moral grounds," said Congress Legislature Party leader Ajay Kumar Lallu, as quoted by Hindustan Times.
A tweet by Aam Aadmi spokesperson Sanjay Singh read, "Smile, you are in Lucknow. Under Yogi raj, be scared, you are in Lucknow. You can be shot in an encounter anywhere."
The UP police chief criticised the incident, saying that no policeman is allowed to shoot anyone while labelling this incident as a criminal case.
(Image credit-News18 Hindi)