Busy Phillips urges tweets over near total ban on abortion in Alabama
Women list experiences with abortion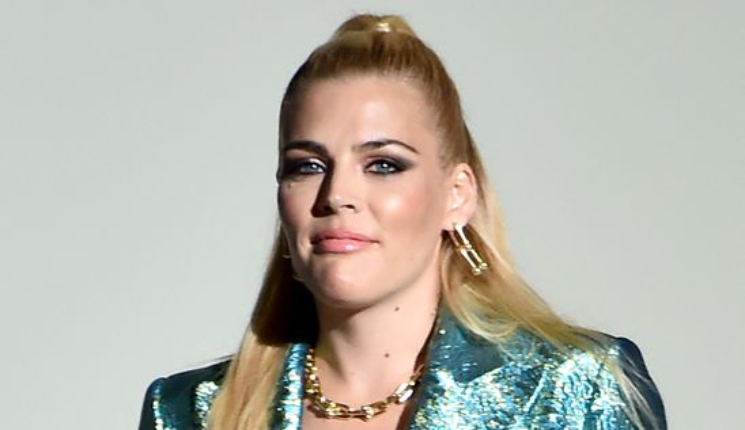 The government of Alabama signed a near-total ban on abortion into law in the state. This is just very horrifying for a lot of women.
Following a related measure in Georgia, women across the country shared their abortion stories on Twitter using the hashtag #YouKnowMe in the run-up to and after Ivey's action in Alabama.
Actress Busy Philips initiated a series of tweets with women sharing their experiences.
1 in 4 women have had an abortion. Many people think they don't know someone who has, but #youknowme. So let's do this: if you are also the 1 in 4, let's share it and start to end the shame. Use #youknowme and share your truth.

— Busy Philipps (@BusyPhilipps) May 15, 2019
I was 27. My then-boyfriend, who was big on "pulling out in time", thought we should consider having it and I said something like DO YOU HAVE ANY IDEA HOW MUCH I AM ON THE VERGE OF DOING?? 2 years later I started shooting my first feature. #youknowme https://t.co/AA6kiKKz0v

— Miranda July (@Miranda_July) May 15, 2019
Well…. #youknowme . Sometimes you're not ready in general or ready financially or even want children. My case was all the above at 23. https://t.co/dSWznadcLj

— Melissa Pellicano (@meliss911) May 15, 2019
I had an abortion in my early 20s. I have zero regrets. Because I was able to exercise my right to choose then, I can provide a good life for my children now. #SorryNotSorry #YouKnowMe #RoeVWade https://t.co/bjQ1GGDfyZ

— Maureen Shaw (@MaureenShaw) May 15, 2019
I was sixteen. I had been raped by a school volunteer. The fetus had caused internal bleeding and I was fifteen minutes from dying. I was a Sophomore in high school…dying because of the choice of one man. It was either me or the fetus that was going to die anyway. #youknowme

— Jennifer N (@TheSaltWell) May 15, 2019
I was 19. I accidentally got pregnant. I had no idea what I was doing with my life. But I knew I was completely unqualified to be a parent. It was a no brainer choice for me and I'm very glad I got an abortion. My mother was with me & completely supportive.#YouKnowMe pic.twitter.com/0BTfGQfbUx

— Everpeach 1.0, A Collision of Miracles (@fangirlsmash) May 15, 2019
The Alabama Human Life Protection Act only allows for abortions "to avoid a serious health risk to the unborn child's mother" and if the "unborn child has a lethal anomaly." Under the new law, abortion is also banned in Alabama for victims of rape and incest, and doctors can face up to 99 years in prison for performing an abortion.
Several women have owed their life to abortions. Some were not ready financially, some mentally. Some were victims of abusive relationships and rapes.
Also Read: Viral Video: Woman Asks Men To Rape Girls Wearing Short Dresses