Aishwarya Rai to play a power hungry woman in Mani Ratnam's next
Mani Ratnam and Aishwarya Rai Bachchan to collaborate for a multilingual film based on the life of a Chola Emperor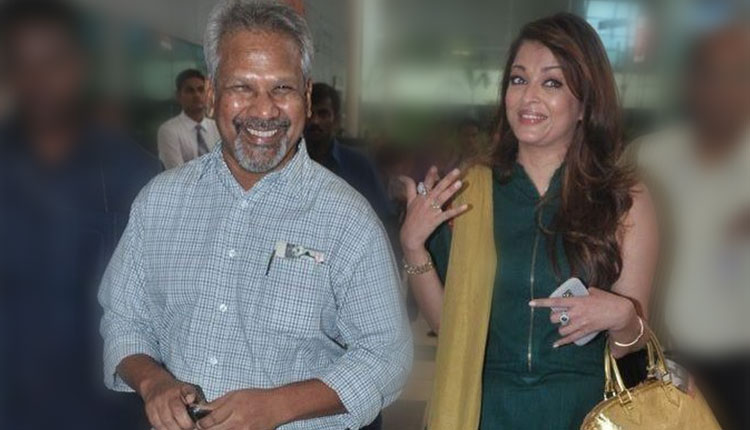 Bollywood beauty Aishwarya Rai Bachchan who was last seen in 'Fanney Khan' co-starring Anil Kapoor and Rajkummar Rao has finally signed a new film. The Diva is all set to play the role of an antagonist in Mani Ratnam's upcoming release that is based on the life of a Chola Emperor. Aishwarya will be seen playing the role of the emperor's manipulative wife.
As reported by a source to Midday, "The story takes place in the 10th century before Raja Chola became a king. Aishwarya will be seen as Nandini, the wife of Periya Pazhuvettaraiyar, who served as the chancellor and treasurer of the Chola kingdom. Her character is written as a mysterious, power-hungry woman who manipulates her husband to plan the downfall of the Chola empire because she has been wronged by them."
The report further adds, "Aishwarya was approached for the project last year. But she bid her time, understanding the layers of her character before giving the nod last month. Contrary to reports, Amitabh Bachchan is not part of the movie. Mohan Babu will play Aishwarya's husband".
This is not the first time Aishwarya Rai Bachchan will be seen in a negative role. She has portrayed grey characters in movies like 2005 film Khakee and her 2006 release Dhoom 2 with a lot of conviction. It will be interesting to see her do the same once again.
Aishwarya has earlier worked with Mani Ratnam in a number of films. She had made her acting debut in his Tamil film Iruvar (1997). Later, they teamed up for Guru (2007) and Raavan (2010).
Also Read: Timeline Of Aishwarya Rai Bachchan at Cannes Film Festival