Sexiest Asian Women 2019: Alia Bhatt beats Deepika Padukone in UK poll
Alia Bhatt has been crowned as the 'Sexiest Asian Women 2019' in a poll conducted by Eastern Eye.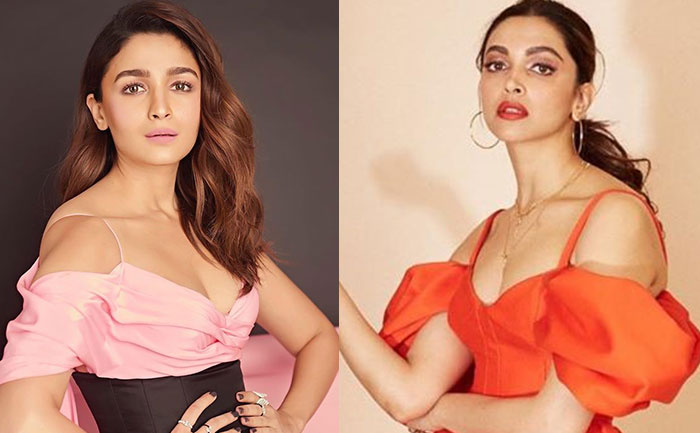 The annual list has been released by UK-based weekly Eastern Eye. Bollywood star Alia Bhatt has been voted as the 'Sexiest Asian Female 2019', followed by actor Deepika Padukone being crowned sexiest female for the decade. The result of the online was released on Wednesday.
Talking to the news agency PTI about her achievement, the Raazi actor quoted as saying, "I've always believed that true beauty goes beyond what is seen and that is what really counts. We'll grow older, our appearances will change, but a good heart will always keep you beautiful and that is really what we should focus on."
The list of the Sexiest Asian Women of 2019:
1. Alia Bhatt
2. Deepika Padukone
3. Hina Khan
4. Mahira Khan
5. Surbhi Chandna
6. Katrina Kaif
7. Shivangi Joshi
The list of the Sexiest Asian Woman of Decade:
1. Deepika Padukone
2. Priyanka Chopra
3. Mahira Khan
4. Katrina Kaif
5. Drashti Dhami
The 'Eastern Eye'  editor and founder, Asjad Nazir, said, "There is no one on a bigger role than unstoppable star Alia Bhatt and nothing will prevent her from dominating the next decade of commercial Hindi cinema as the queen of Bollywood. More than a movie star she is a powerful symbol of girl power, who is a representation of the empowered modern-day woman."
Whereas, the list of Sexiest Asian Men 2019 was released last week and it was topped by Hrithik Roshan followed by Shahid Kapoor, and TV actor Vivian Dsena. Tiger Shroff bagged the 4th place while Zayn Malik and Harshad Chopra earned 5th and 6th position respecticvely.
ALSO READ: Ranbir Kapoor And Alia Bhatt To Tie The Knot In Kashmir?