Fortnite Chapter 2's full snow map & new beuildings leaked for Christmas event
Ahead of Christmas event, Interesting details for Fortnite Battle Royale's snow map and new buildings have been leaked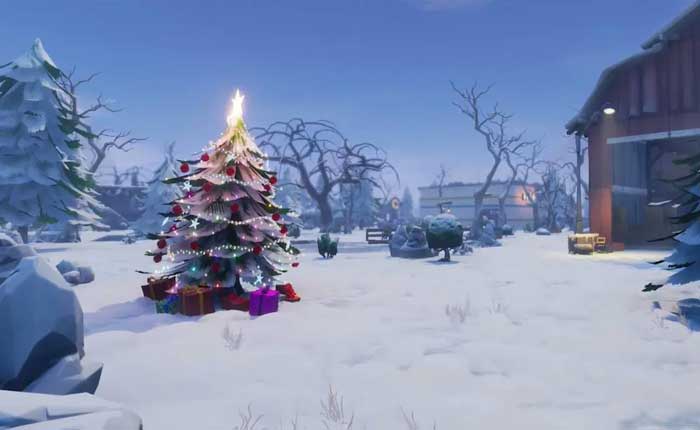 In 2019, Epic Games introduced several changes in its 14-days Fortnite events and most of them have not yet been confirmed. As per new latest reports, the developers of Fortnite seem to have made several changes in snow map making Christmas 2019 memorable.
In the previous Fortnite snow map, there had been a huge section dedicated to an ice biome, where snow has not fell since Chapter 2 inception, while some found on mountain tops, but it appears that snow will be seen everywhere during the festival.
The popular leakers HYPEX and xKleinMikex have been hard at work since downtime began for the 11.30 patch on December 12, have discovered a new snow map, new skins, and even some buildings.
You can check out the map below:
SNOW MAP SOON!!

Via: me & @xKleinMikex pic.twitter.com/7rliiTWHLo

— HYPEX – Fortnite Leaks & News (@HYPEX) December 12, 2019
NEW SKINS! pic.twitter.com/1rz0O7rroi

— Kleinmike (@xkleinmikex) December 12, 2019
Notably, it is still not clear whether the Fortnite new snow map will come into effect with the v11.30 update and impact the landscape immediately, or saved for another week. But, we will soon find out more once the update rolls out.
some new buildings, a big ice hotel, a toy factory, old Crackshot house & a ski building! pic.twitter.com/QUgUHSSQGO

— HYPEX – Fortnite Leaks & News (@HYPEX) December 12, 2019
Besides new snow map, HYPEX also  informed about its new features that will also be added to the map in due course – including an ice hotel!
Notably, Epic Games have not yet confirmed any patch notes for the update and therefore it is not an easy to say what is included or discarded.
There's no doubt that even more exciting new things will be out soon. Which new features are you most excited about?
Also Read: 10-Year-Old Fortnite Player Shocks Pokimane With Tales Of His Love Life