Bhima Koregaon case: Pune police likely to question Digvijaya Singh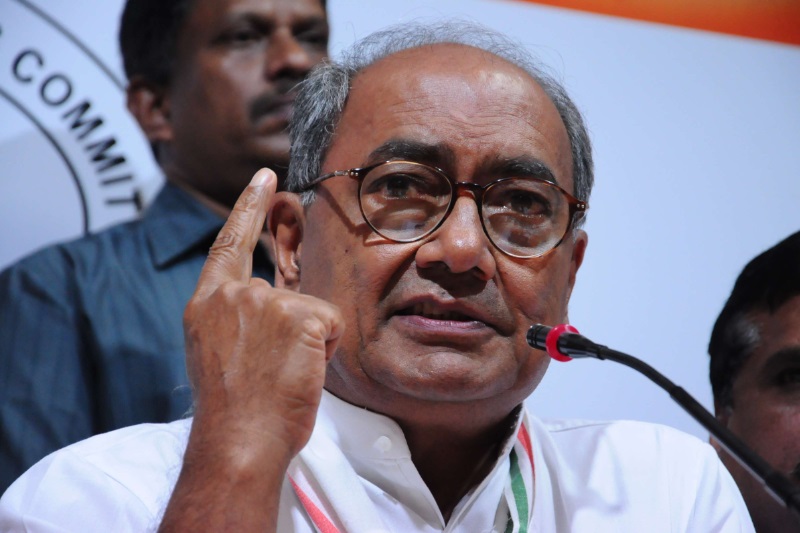 The Pune police are likely to question senior Congress leader and former Madhya Pradesh Chief Minister Digvijaya Singh in its ongoing investigations against alleged "urban Naxals" for their role in Bhima-Koregaon violence.
Notably, Pune police have confirmed that one of the letters seized from the arrested activists in connection with Bhima-Koregaon violence contains a contact number which allegedly belongs to Digvijaya Singh.
Suhas Bawache, Deputy Commissioner of Police, Pune, confirmed to Zee News that it has verified that the number in the letter belongs to Digvijaya Singh. He, however, said that there is a lot which needs to investigated before reaching a conclusion.
Importantly, the August 28 arrests and raids by the police on prominent human rights activists' were carried out in alleged connection with Maoist links to the Bhima Koregaon violence that was provoked by the Elgaar Parishad meeting on December 31 last year.
In the letter, which is dated September 25, 2017, a 'Com Prakash' purportedly tells a 'Com Surendra' that Congress leaders were "very much willing to assist" in their efforts to "intensify nationwide protests using students". The letter allegedly mentions a cellphone number that 'Com Surendra' can contact "in this regard", which is reportedly Singh's number.
According to Pune police, 'Com Surendra' is a reference to Surendra Gadling, a Nagpur-based lawyer who was arrested in June and 'Com Prakash' is one of the top CPI (Maoist) commanders.
After the letter's contents became public when the police submitted it in court as evidence of the activists' alleged Maoist activities, Singh had challenged the centre and the state to arrest him.
In June this year, the Pune Police had arrested Surendra Gadling along with Nagpur University's English department head Shoma Sen, Dalit activist Sudhir Dhawale, activist Mahesh Raut and Kerala native Rona Wilson. They had been booked for their alleged links with Maoists groups.
Earlier in August, the Pune police raided the houses of several persons, including human rights lawyer Sudha Bhardwaj. Left activists Gautam Navlakha, Vernon Gonsalves, Arun Ferreira and Dr Varavara Rao were other who were arrested for their alleged role in organising the Elgaar Parishad in Pune on January 1.
Also Read: Bhima-Koregaon case: Delhi High Court ends Gautam Navlakha's house arrest