Amarinder Singh is our captain, I respect him, says Navjot Singh Sidhu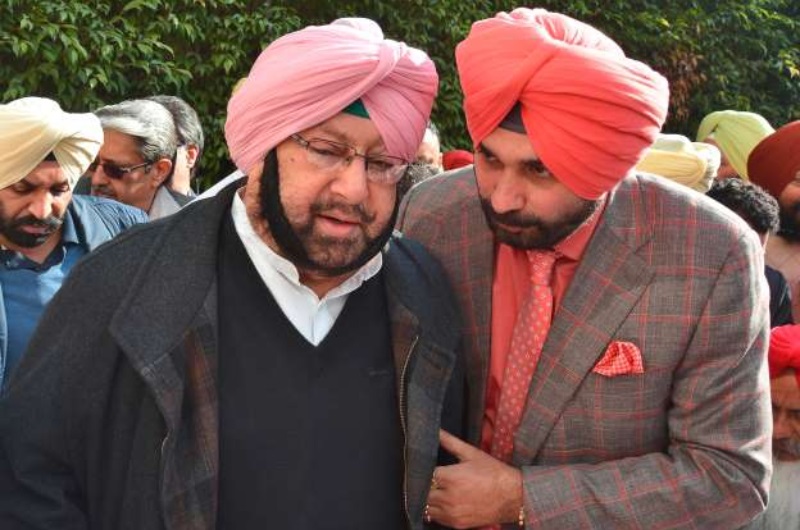 Cricketer-turned-politician Navjot Singh Sidhu clarified his earlier remark calling Amarinder Singh is an Army captain, his captain is Rahul Gandhi. While campaigning in Rajasthan Sidhu called Amarinder Singh a fatherly figure and he loves and respects him.
According to reports, Sidhu was told by Congress party that he can not defy or speak against his boss and Punjab Chief Minister, Amarinder Singh.
It is to be noted that, Amarinder Singh had asked Sidhu to not to visit Pakistan for the ground-breaking ceremony of Kartarpur corridor, where he was invited by his friend and Pakistan Prime Minister, Imran Khan.
When asked whether he had defied his Chief Minister — who is popularly known as "Captain" — had said, "My captain is Rahul Gandhi. He has sent me everywhere. Our captain's captain is Rahul Gandhi."
Also Read: Navjot Singh Sidhu poses with Khalistani separatist, Twitterati call him 'anti national'
The very next day, Sidhu took a U-turn and took to Twitter and wrote: "Get your facts right before you distort them, Rahul Gandhi Ji never asked me to go to Pakistan. The whole world knows I went to Pakistan on Prime Minister Imran Khan's personal invite."
Following his comment, several ministers have demanded that Sidhu should quit the Chief Minister's team if he does not consider him his captain.
"We are all solidly behind Captain Amarinder Singh," said Punjab minister Gurmeet Singh Sodhi.
"If he does not consider Captain Amarinder as his captain then he should resign on moral grounds from the cabinet and do whatever work is assigned to him by Rahul Gandhi," another minister, Rajinder Singh Bajwa told NDTV.
Sidhu's "insubordination" is likely to be taken up at a cabinet meeting called today in Punjab at a time he is campaigning in Rajasthan.
Demanding an apology from Sidhu, Congress lawmaker Ravneet Singh Bittu said, "All the streets in Ludhiana are filled with posters that say 'Punjab's Captain is our Captain. This is the people's sentiment. If he considers the Chief Minister his father, why is he hesitating to apologise."
Also read: 'Rahul Gandhi is my captain who sent me to Pakistan' says Navjot Singh Sidhu