WhatsApp appoints Abhijit Bose as country head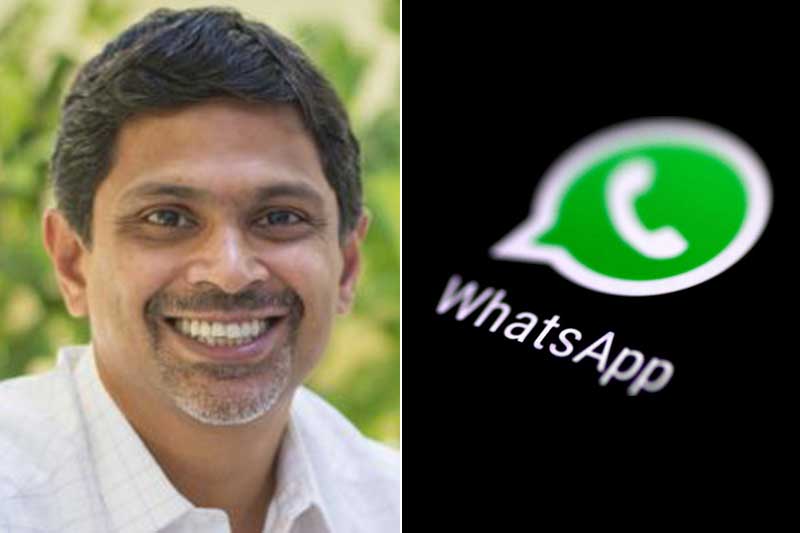 Facebook-owned company WhatsApp has finally declared Abhijit Bose as the head of WhatsApp India. The company has earlier announced that it is hiring country head. As per reports, Abhijit Bose will work to establish the messaging service WhatsApp in India, likely to begin its operations next year.
It is to be noted that, Bose graduated from Harvard Business School and Cornell University. He joins WhatsApp from Ezetap, where he has served as co-founder and Chief Executive Officer (CEO).
Appointment of Bose as India's head came days after WhatsApp found itself mired in controversies related to fake news and misinformation that often spreads through WhatsApp groups. In some cases, this misinformation has contributed directly or indirectly to incidents of lynching that have resulted in people losing their lives.
The government and WhatsApp are trying to reach common ground over the mechanism ensuring traceability of fake messages, which led to more than a dozen killings across India this year in mob lynchings fuelled by rumours spreading on WhatsApp.
It has been reported that the Indian government had also directed WhatsApp to setup a local team in India and not always run its operations from Silicon Valley.
Also read: WhatsApp to launch Instagram-like feature soon
WhatsApp on Tuesday said, "Bose will build WhatsApp's first full country team outside of California and will be based in Gurgaon."
WhatsApp said that Bose and his team will focus on helping businesses, both large and small connect with their customers. WhatsApp had earlier released a specific variant of the app — WhatsApp Business — for people who want to use the app for their business. The company is also rolling out advertisements in the WhatsApp Status tab, something that is also likely to help Facebook earn money through millions of WhatsApp users in India.
"WhatsApp is deeply committed to India and we are excited to keep building products that help people connect and support India's fast-growing digital economy. As a successful entrepreneur himself, Abhijit knows what it takes to build meaningful partnerships that can serve businesses across India," Matt Idema, Chief Operating Officer of WhatsApp quoted by India Today.
"WhatsApp is special and can be a major partner for financial inclusion and economic growth in India. It's not only how so many families stay in touch, but increasingly it's how businesses are engaging with their customers. WhatsApp can positively impact the lives of hundreds of millions of Indians, allowing them to actively engage and benefit from the new digital economy,"  Bose told India Today.
In August this year, WhatsApp appointed Komal Lahiri as a grievance officer for India, based in the US.
Also read: Apple removes WhatsApp sticker apps from App store