Amazon Quiz 1 April 2020 Answers Out: Win Samsung Galaxy Z Flip
Check out answers of Today's Amazon Quiz and win Samsung Galaxy Z Flip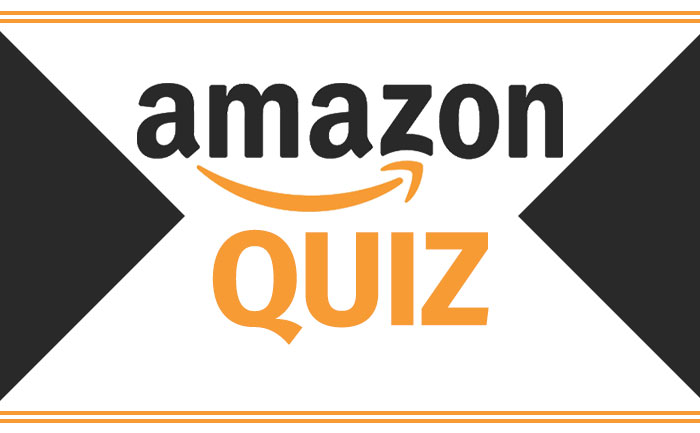 Amazon India has finally come up with yet another lucrative Amazon App Quiz Contest providing an opportunity to win Samsung Galaxy Z Flip. Today's Amazon Quiz is live now and you have a very little time left to join the contest and become an eligible to win Samsung Galaxy Z Flip.
Before you skip reading this article and open Amazon.in in your desktop, let me tell you that Amazon Quiz can only be played in mobile phones. Yes, it is not available for desktop users.
Also Read | Amazon Quiz 2 April 2020 Answers Out: Win Rs 20,000
Winners of Amazon Quiz stand a chance to win prizes ranging from iPhone X, iPhone Xs, Seagate HDD, GoPro Hero 8 Camera, LG Smartphones, Amazon Pay Balance & many more. To claim Samsung Galaxy Z Flip, get all the answers of Today(April 1, 2020)'s Amazon Quiz.
Amazon Quiz Answers For 1 April 2020 – Win Samsung Galaxy Z Flip
Q1: Which famous actress born on March 24th, was nominated for an Oscar for Best Actress in a Leading Role for the movie Zero Dark Thirty?
A: Jessica Chastain
Q2: Whose North London home was bought by the Maharashtra government and refurbished to transform into a memorial-cum-museum?
A: BR Ambedkar
Q3: The website for __ observed on March 22nd, has sections namely- Learn, Share, Be Safe. (Fill in the blank)
A: World Water Day
Q4: Jaydev Unadkat is the captain of which regional cricket team in the Ranji Trophy?
A: Saurashtra
Q5: Which nation will chair the first virtual summit of G20 nations?
A: Saudi Arabia
Amazon Quiz Contest Details
Amazon Quiz Today's Prize:  Samsung Galaxy Z Flip
Amazon Quiz Timing: 8:00 am to 12:00 noon (IST)
Amazon Quiz Contest Date: 1 April 2020
Amazon Quiz Contest Winner List: 30 April 2020
How To Participate In Today's Amazon Quiz Contest
If you do not have Amazon App, Download it from Google Play Store OR Apple Store.
After downloading the Amazon App, Sign In.
Go to Home page & scroll down until you see "Amazon Quiz 1 April" banner, tap on it.
Now just tap on start tab to play the Amazon Quiz