Coronavirus Pandemic: 18 new Covid-19 cases in Maharashtra; tally jumps to 320
Maharashtra coronavirus cases jump to 320; Mumbai reports 169 Covid-19 cases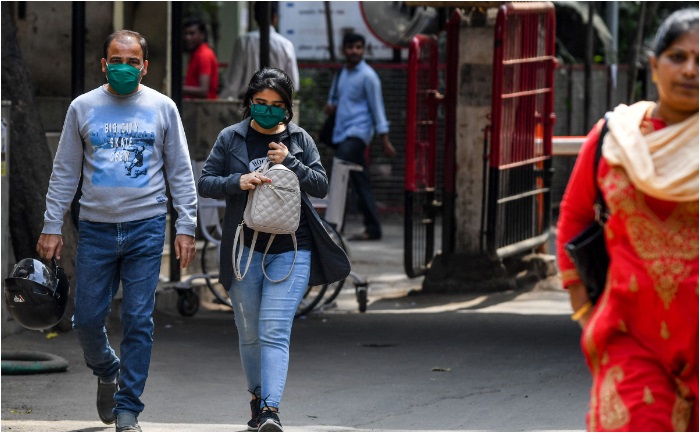 The state of Maharashtra has registered a staggering 302 COVID-19 positive cases with the highest number from Mumbai. Out of the 72 new coronavirus patients found in Maharashtra on Tuesday, 59 of them were from Mumbai. This is the largest increase in the number of cases within a day probably in the country.
The total positive cases stood at 151 in Mumbai, 48 in Pune, 36 in Thane region, 25 in Sangli, Nagpur 16, Ahmednagar 8, Yavatmal 4, Buldhana 3, 2 each in Satara and Kolhapur, one each in Aurangabad, Sindhudurg, Ratnagiri, Gondia, Jalgaon, Nashik, besides one from Gujarat.
As per the latest official data, so far 39 persons have fully recovered and discharged to go home, while 23,914 people are in-home quarantine, 1,434 in institutional isolation across the state.
Yesterday the health authorities have sealed off the Worli-Koliwada, one of Mumbai's oldest fisherfolk colonies which falls in the constituency of Tourism and Environment Minister Aditya U. Thackeray, after at least 4-5 positive cases were detected. According to officials, one of the reasons for the huge increase in cases today is attributed to the Mumbai population density, especially in sprawling dingy slums.
Addressing the state late this evening, Chief Minister Uddhav Thackeray again appealed to people to remain indoors and maintain social distancing. The CM also added that there will be no salary cuts for government employees, but it will be paid in installments so that the financial situation remains under control. He also urged private doctors not to close their clinics.
The CM appealed to the migrant workers not to leave as there are adequate facilities set up for them. He also added that people have need to panic as there is no shortage of ration and essential goods.
Also Read: COVID-19 Mumbai Update: Worli Koliwada put in lockdown after 4 test positive