Amazon 14th April 2020 Quiz Answers: Play And Win Alexa Eco Show
Get answers to Today (April 14, 2020)'s Amazon Quiz and win Alexa Eco Show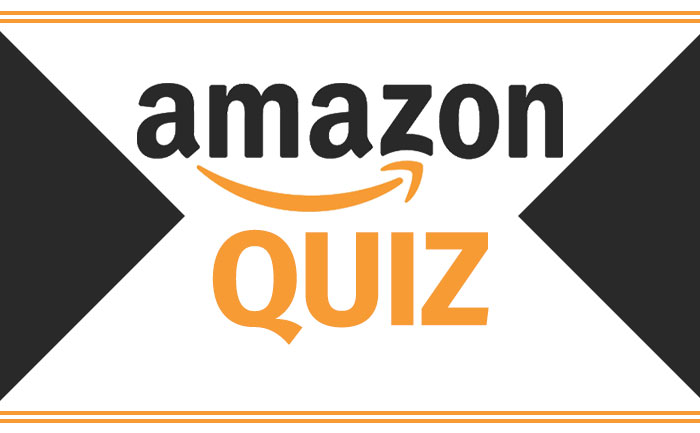 At a time when the entire world has been affected by the Coronavirus outbreak, Amazon India keeps its users entertained with a daily quiz contest. Yes, Amazon India has not stopped its quiz contest offering plenty of opportunities to win gadgets and Amazon Pay Balance.
In Today (14th April 2020)'s Amazon Quiz, Amazon India is providing an opportunity to win Win Alexa Eco Show. Yes, if you managed to answer
five general knowledge questions correctly, you will be an eligible contestant to win Win Alexa Eco Show. 

Making it easier for our millions of users, we have updated today's Amazon Quiz questions with correct answers on our site. Get answers to Today's questions and win Win Alexa Eco Show.
Amazon 14th April 2020 Quiz Answers: Play And Win Alexa Eco Show
Q1. Operation Namaste' is the initiative of which Indian armed force to combat the spread of COVID-19 in the country?
Ans- Indian Army
Q2. Vidya Balan is playing the title role in an upcoming biopic based on which mathematician?
Ans- Shakuntala Devi
Q3. Who among the following has developed a low-cost portable ventilator called 'Prana-Vayu'?
Ans- IIT Roorkee
Q4. Tony Lewis, who recently passed away, was the co-inventor of what used for settling weather-affected cricket matches?
Ans- Duckworth-Lewis method
Q5. Which of these tennis tournaments has been cancelled for the first time since World War II?
Ans- Wimbledon
Amazon Quiz Contest Details
Amazon Quiz Today's Prize: Alexa Eco Show
Amazon Quiz Timing: 8:00 am to 12:00 noon (IST)
Amazon Quiz Contest Date: 14th April 2020
Amazon Quiz Contest Winner List: 30 April 2020
How To Participate In Today's Amazon Quiz Contest
If you do not have Amazon App, Download it from Google Play Store OR Apple Store.
After downloading the Amazon App, Sign In.
Go to Home page & scroll down until you see "Amazon Quiz 14th April" banner, tap on it.
Now just tap on start tab to play the Amazon Quiz