COVID-19 Pandemic: Maharashtra Crosses 2,000 Mark
Maharashtra emerges as the worst-hit state in the country with over 2000 cases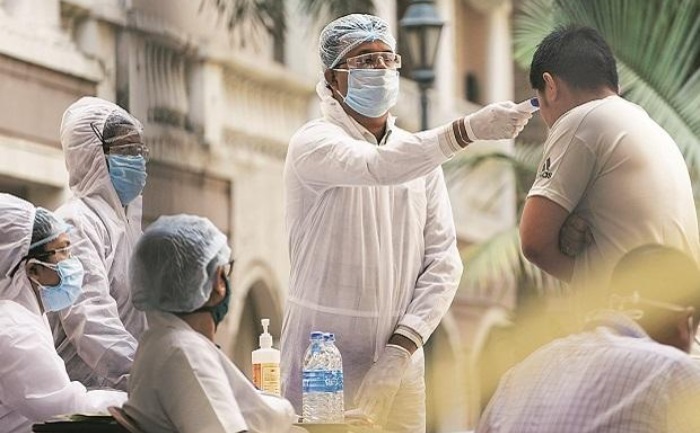 Maharashtra emerges as the worst-hit state in the country due to the novel coronavirus. It has once again registered a huge jump in COVID-19 cases with 352 new cases detected. The total in the state went up to 2,334. Of these, 242 cases were seen in Mumbai. The country's financial capital seems to be going the New York way. Altogether, there have been 1,540 COVID-19 cases in Mumbai so far, 101 patients have died. Statewide, 160 patients have died.
Among the new cases, 59 were reported from Mumbai city and 12 from Malegaon tehsil in Nashik district., five cases were reported from Thane, three from Pune, and one Vasai-Virar (a township in Palghar district)
Next is Asia's largest slum Dharavi in Mumbai's Dharavi. It is fast emerging as a hub of the disease within the city. With four new cases, the total number of cases reported from the area has reached 51. Five deaths linked to COVID-19 have also been reported so far from Dharavi.
The state government is considering giving hydroxychloroquine (HCQ) tablets to high-risk slum residents in Mumbai, as a preventive measure. Suspected patients kept in quarantine facilities in Dharavi were likely to be the first ones to get the HCQ.
Maharashtra has been experiencing a doubling of coronavirus cases every two days, remaining the state with the highest number of cases. Delhi and Tamil Nadu are the two other states that have witnessed more than 1,000 cases.
Chief Minister Uddhav Thackeray has already extended the state lockdown period till April 30. Today the Prime Minister Narendra Modi is all set to make a fresh announcement about the countrywide lockdown. PM Modi, however, also spoke of saving livelihoods as well as lives. Speculations arise that the lockdown if extended, will be relaxed in certain sectors.
The total number of coronavirus cases in India rose to 10,363, according to the latest data from the Health Ministry.
Also Read: COVID-19: Government To Set Up 'Suraksha Stores' To Provide Daily Essentials