Amazon Quiz 30 March 2020 Answers: Win Rs 50k Amazon Pay Balance
You can win Rs 50,000 Amazon Pay Balance by answering five easy questions in Today (March 30, 2020)'s amazon quiz.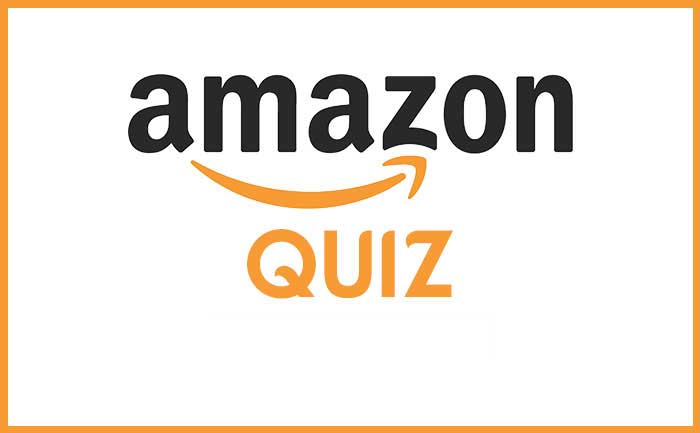 Are you ready for Today's Amazon Quiz? Yes, Amazon daily quiz contest is live now and you have a very little time left to participate in (30th March) quiz. Like every day, Amazon is offering an opportunity to win an exciting prize today as well. Besides India, contestants take part in Amazon Quiz belonging to different parts of the world to avail amazing offers and various prizes every day.
If you want to participate and win Rs 50,000 Amazon Pay Balance, what all you have to do is to answer five easy questions in today (March 30, 2020)'s Amazon Quiz.
Amazon Quiz winners get a chance to win prizes like iPhone X, iPhone Xs, Seagate HDD, GoPro Hero 8 Camera, LG Smartphones, Amazon Pay Balance & many more. To claim Rs 50k Amazon Pay Balance, follow the below-mentioned Amazon quiz answers.
Amazon Quiz Answers For 30 March 2020 – Win Rs 50,000 Amazon Pay Balance
Question 1. Born in Karnal on 17th March which lady was part of the crew of 'Columbia' as a mission specialist and primary robotic arm operator?
Answers – Kalpana Chawla
Question 2. The upcoming movie Shershaah starring Siddharth Malhotra is based on the life of which military hero?
Answers – Vikram Batra
Question 3. Who is the first Indian cricketer to play in 150 Ranji Trophy matches?
Answers – Wasim Jaffer
Question 4. As per the 2020 World Happiness Report, which was named the happiest country in the world for the third year in a row?
Answers – Finland
Question 5. The month of March is named after the Roman god of _____? (Fill in the blank)
Answers – War
Amazon Quiz Contest Details
Amazon Quiz Today's Prize: Rs 50,000 Amazon Pay Balance
Amazon Quiz Timing: 8:00 am to 12:00 noon (IST)
Amazon Quiz Contest Date: 30th March 2020
Amazon Quiz Contest Winner List: 31 March 2020
How To Participate In Today's Amazon Quiz Contest
If you do not have Amazon App, Download it from Google Play Store OR Apple Store.
After downloading the Amazon App, Sign In.
Go to Home page & scroll down until you see "Amazon Quiz 30th March" banner, tap on it.
Now just tap on start tab to play the Amazon Quiz