Coronavirus Pandemic: COVID-19 cases cross 1000-mark In India, death toll at 27
India's confirmed coronavirus cases breach 1,000-mark, Government orders sealing of State and District Borders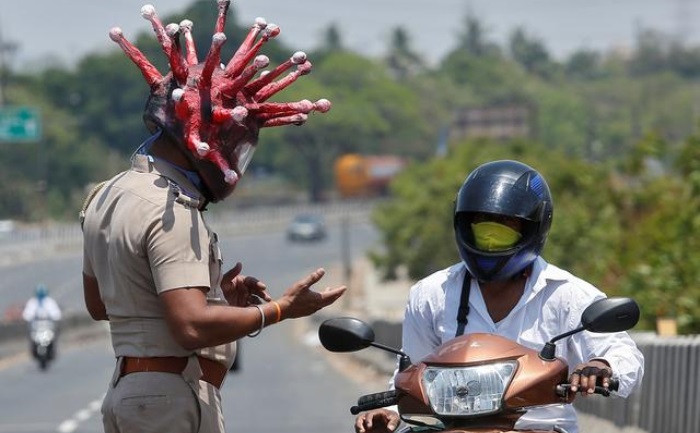 India reaches day 5 of the 21-day lockdown imposed by the government to curb the spread of coronavirus. But by Sunday the total number of cases has crossed 1000. AS per government data, the total number of positive cases of Covid-19 in the country increased by 106 on Sunday to reach 1,024.
Here is a state-wise tally of coronavirus cases in India:
Andaman & Nicobar-9
Andhra Pradesh-19
Bihar-11
Chandigarh-8
Chhattisgarh-7
Delhi-49
Goa-5
Gujarat -58
Haryana-33
Himachal Pradesh-3
Jammu & Kashmir-31
Karnataka-76
Kerala-182
Ladakh-13
Madhya Pradesh-30
Maharashtra-186
Manipur-1
Mizoram-1
Odisha-3
Puducherry-1
Punjab-38
Rajasthan-55
Tamil Nadu-45
Telangana 66
Uttar Pradesh-65
Uttarakhand-7
West Bengal-18
Eight more people died due to Covid-19 to take the nationwide toll to 27. Deaths have been reported from Bengal, Telangana, Tamil Nadu, Punjab, Kerala, Jammu and Kashmir, Himachal Pradesh and Bihar. A death each has been reported from these states. Maharashtra has reported 6 deaths, Madhya Pradesh 2, Karnataka 3, Gujarat 4, and Delhi 2.
To curb the spread central government has ordered the sealing of state and district borders to stop movements of migrant workers during the lockdown. Prime Minister Narendra Modi, warned against violation of the restrictions, saying those doing so were "playing with their own lives". He also apologized for the lockdown decision inconveniencing the poor but made it clear that it was the need of the hour.
Globally, the death toll from coronavirus has crossed 31,000. Italy registered the highest casualties. United Nations confirms that coronavirus related deaths have surpassed 2,000 on Saturday.
Also Read: From Pulwama to Coronavirus, When Akshay Kumar donated crores to help needy