TXT's Yeonjun Reacts To BTS's Jimin's Nickname For Their Group
A few days back, BTS member JIMIN held a live session on V LIVE where he referred five-member boy group TXT as 'the babies'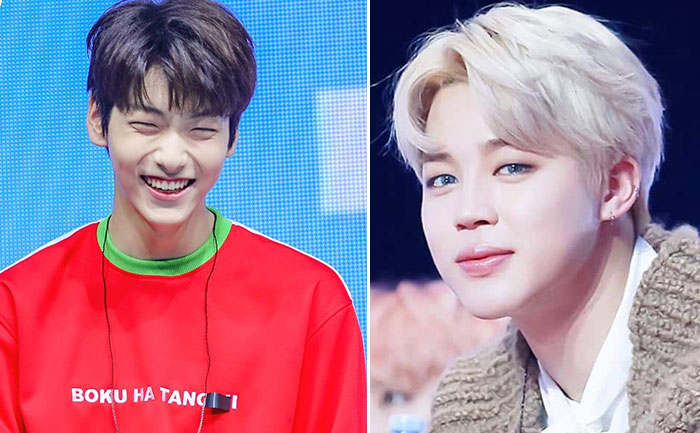 A few days back, BTS member JIMIN held a live session on V LIVE where he referred five-member boy group TXT as 'the babies'. For the unversed, JIMIN was reportedly in a studio which is usually used by TXT members and while looking for a blank paper to write down some movie titles, he left BTS ARMYs thrilled by referring TXT as 'the babies'.
Also Read | Here's Why TXT's Yeonjun Got Angry At VICTON's Subin
While searching for a blank paper, JIMIN can be heard saying, "I think all of this belongs to the babies. There's paper, but I think this is Yeonjun's. I don't think I can use this. I can't tear this out, since it belongs to the babies."
On March 28, when TXT member Yeonjun held his own Naver V Live broadcast, fans asked him to react to JIMIN's nickname for the group.
Also Read | THIS Video Of BTS's Jimin Singing "Modern Loneliness" Will Make ARMYs Smile
Without thinking twice, Yeonjun shared, "I've seen Jimin a lot recently at the studio. He was working on something, and he was using the studio that I use. I briefly went in to get my bag, and Jimin said, 'Sorry, did you need to use this [space]?' So I told him, 'No, no, we were just practicing our choreography.'"
Yeonjun went on to reveal that he was pleased with Jimin's nickname for TXT, and explained the same by saying, "Jimin seems to call us 'babies' a lot. It made my heart flutter a little. It made me realize that even though I'm the oldest member of our group, I'm still much younger than [BTS], and to them, I still look cute. So even though it felt strange, I also liked it."
Coming back to JIMIN, the Korean Business Research Institute has recently released this month's Top 100 Idols Brand Reputation Ranking and BTS's JIMIN has two more records on the list.
His points in March 2020 made him the first Korean artist to top the Top 100 Idols list for an entire year! JIMIN has received the first position 12 consecutive months in a row. With this month's list, Jimin has become the only artist to top the list every month since the Top 100 Idol survey started.
Don't you think Jimin's nickname for TXT is cute?