Amit Shah eyes on half of Bengal for 2019 Lok Sabha elections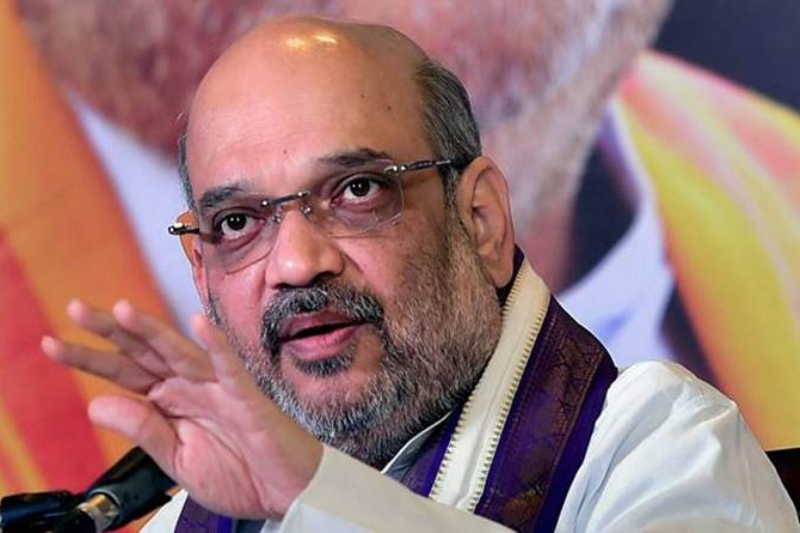 Aiming for 2019 General Elections to retain the power at the national front, Bharatiya Janata Party chief Amit Shah told the cadres to go all out for the upcoming poles and try to win 22 Lok Sabha seats out of 42 in Kolkata West Bengal. Shah is on a two-day state tour.
The national president of the party also clarified the leaders that no excuse will be tolerated by the party and told to be prepared for a 'Bengal Yatra' ahead of elections. According to the party sources, Shah held meetings with the poll management team of the party at the Port Guest House, where he discussed on the social media convention, and later met the 'Vistaraks'.
Speaking to the reporters, the state BJP secretary Sayantan Basu said, "Our party president made it clear that we will have to go all out for all Lok Sabha seats and must win in at least half… People here are ready for a change and not happy with the Trinamool Congress, which is not even allowing people to vote."
Shah in his address to the party members also targeted chief minister Mamata Banerjee that there would be no compromise with the either TMC or its leaders, as her way accusations against Prime Minister are not appropriate. Shah was pointing at Banerjee's previous statements on the way the investigations were done on the big heads of TMC leaders for Sharada and Narada scams.
Speaking at the first Bankim Chandra Chattopadhyay Memorial Lecture, organised by the Dr Syama Prasad Mookerjee Research Foundation, Shah targeted the Congress too. He said that the ideals of author Bankim Chandra Chattopadhyay were neglected and parts of the Vande Mataram were censored by the Congress to suit its appeasement policy, which led to the partition. Along with other state leaders, BJP state president Dilip Ghosh and Rajya Sabha MP Roopa Ganguly were present at the meeting.
Also read: Raj Thackeray launches attack on Amit Shah, questions why no action against him