Amit Shah held prolonged talks with Uddhav Thackeray on his recent visit to Matoshree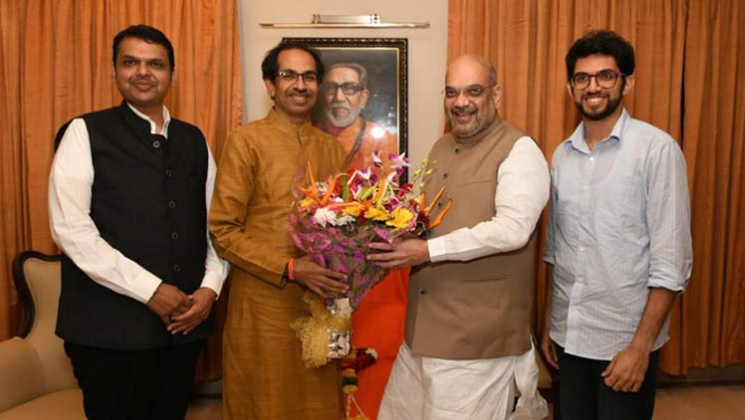 On Wednesday, 6th June 2018, BJP nationalist president Amit Shah made sure he gave a visit to Shiv Sena president Uddhav Thackeray at Matoshree during his recent Mumbai tour. Finally, Shah's ringing of door bells must have been like a melody to Uddhav Thackeray. Both the parties made sure that they keep the meet in secret as none of them addressed media after the meet and there was no official statements made, BJP sources said their party chief had succeeded in soothing the Sena's ruffled feathers following bad blood between the two parties, while Sena sources maintained that Uddhav was still in no mood to express without action with the BJP till the final acceptance regarding regional outfit's pre-eminence in the state assembly elections.
Sources, nevertheless, said the two sides took a decision to meet two or three times later this month.
According to TOI, the meeting, held in two phases, lasted for two hours and 20 minutes. Shah and Uddhav had a one-on-one talk in the first phase. Later, CM Devendra Fadnavis and Aditya Thackeray joined them for negotiations, sources said. As informed previously Shah was in the city in connection with his party's 'Sampark for Samarthan' campaign.
BJP sources said Shah's visit to Matoshree after a bitter Sena versus BJP campaign in the recent Palghar Lok Sabha bypoll has led to easing of tensions.
Also read: Sampark for Samarthan: Shah to meet Madhuri, Lata and Tata today