Amit Shah: Will win all elections despite Akhlaq, award wapsi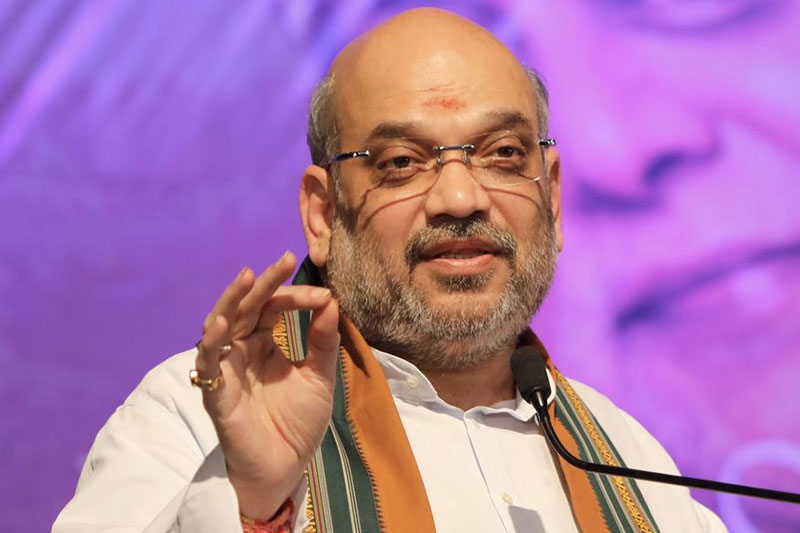 Eyeing on the upcoming Assembly elections for Rajasthan, Bharatiya Janata Party president Amit Shah on Tuesday stated that the issues like Akhlaq's lynching and award wapsi are brought up by the opposition, but despite this BJP will sweep the polls.
Addressing party workers at a meeting in Jaipur, Shah said, as quoted by the Indian Express, "Whenever there are elections, the subject of Akhlaq comes up, sometimes during elections award wapsi is brought up. Now that elections are here, new topics will come up."
He added, "Akhlaq hua tab bhi jeete the, award wapasi hui tab bhi jeete the, ab kuch karenge to bhi jeetenge. Bharatiya Janata party ka karyakarta vijay ke liye dradh nischit hai (When Akhlaq happened we had won, had also won when award wapasi happened, if they do something now, then too we will win. BJP workers are certain of victory)," said Shah.
The BJP chief was pointing at the lynching of Akhlaq in Dadri of Uttar Pradesh on allegations of possession of beef. He was also pointing at the award wapsi by the eminent writers and intellectuals of the society, who returned their award citing growing intolerance in the country.
Shah in his speech brought the issue of National Registrar of Citizens of Assam, in which 40.07 lakh people were left out. he alleged that Congress is playing politics and launched an attack on the opposition. Shah said, "They speak of human rights…Don't the poor of India have human rights? Isn't there a concern about the security of the country? Hundreds of terrorists infiltrate into the country and plan bomb blasts. Many such incidents happened in your regime."
Shah was of the opinion that Congress only cares for its vote bank. He said, "Arrey aapko jitna virodh karna hai wo karo, Bharatiya Janata Party ka Sankalp hai, ek bhi Bangladeshi ghuspaithiya rehne nahi denge, chun chun kar nikalenge (You oppose it as much you want to but this is a pledge of BJP that we won't let one Bangladeshi infiltrator stay in the country…We will identify them and deport them)."
ALSO READ: Amit Shah: BJP makes India, Congress breaks India