Amitabh Bachchan-Shah Rukh Khan's fun banter on 'Badla' success will make your day
Big B asks SRK all about 'Badla' success bash, his response will leave you in splits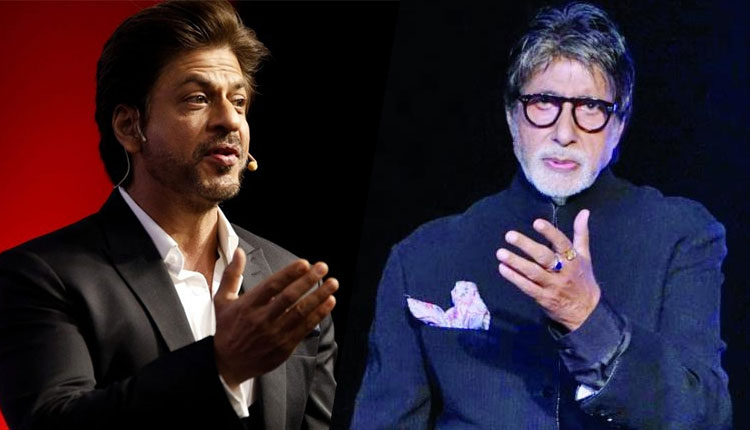 Megastar Amitabh Bachchan is happy with the response to his recent flick 'Badla' co-starring Taapsee Pannu that has been minting at the box-office. The movie that is a remake of a hit Spanish film 'The Invisible Guest', won the hearts of the viewers and critics alike.
Big B took to his Twitter handle and had a fun banter exchange with SRK the producer of the film.
Check out their fun exchange on Twitter here:
… about time someone started talking about this silent success .. !! because neither the Producer, nor the distributor, nor the on line Producer, or any else in the Industry, in general .. has even spent a nano second to compliment the success of this film #Badla .. thk u https://t.co/nglxm4f9bH

— Amitabh Bachchan (@SrBachchan) April 9, 2019
To which SRK soon responded and Tweeted,
Sir hum toh wait kar rahein hain ki aap party kab de rahein hain hum sabko! We r waiting outside Jalsa every nite! https://t.co/9vix8rvwuP

— Shah Rukh Khan (@iamsrk) April 9, 2019
Amitabh Bachchan tweeted back,
oye .. 🤣🤣🤣🤣🤣 फ़िल्म में काम हमने kiya , produce आपने किया , promotions में निस्वार्थ योगदान humne diya , अब party भी हम दें !!!??? 😟😟 .. outside Jalsa every night koi nahin aata !!

— Amitabh Bachchan (@SrBachchan) April 10, 2019
Check out SRK's hilarious response,
Sir film aapki hai…acting aapki hai…Hit aapki wajah se hai…aap na hote toh film hi na hoti. Toh party…bhi??https://t.co/7cunRO68rC

— Shah Rukh Khan (@iamsrk) April 10, 2019
On the work front, Amitabh Bachchan will next be seen in Ayan Mukerji directorial Brahmastra. The movie stars Ranbir Kapoor and Alia Bhatt in lead roles and Mouni Roy will be seen depicting a negative role in the movie.
Also Read: Kaun Banega Crorepati: Amitabh Bachchan begins prepping for season 11