2019 Lok Sabha Elections: Rahul Gandhi files his nomination from Amethi
Rahul Gandhi files his papers from Amethi in the presence of family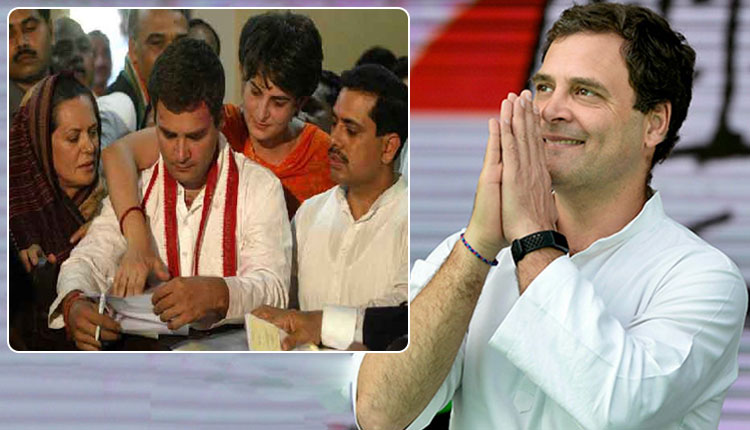 Congress president Rahul Gandhi filed his nomination papers from Amethi on Wednesday with his entire family looking on. The three-term Member of Parliament had his mother Sonia Gandhi, sister Priyanka Gandhi Vadra, brother-in-law Robert Vadra with him in the collectorate as he signed the papers.
Rahul Gandhi will be taking on Union Minister and BJP candidate Smriti Irani in a direct contest. Smriti will be contesting an election opposite Rahul Gandhi for the second time as BJP candidate from Amethi. She had earlier lost to Rahul in the 2014 elections but with a reduced margin. Since then she has been active in Amethi and launched schemes for the welfare of the people.
It looks like Rahul has a tough fight against Smriti in a constituency that has been loyal to the Nehru-Gandhi family for many decades.
Rahul is also contesting the elections from Wayanad in Kerela. He had filed his nomination papers on April 4 from there.
Amethi will go on polls from May 6, 2019, in the fifth phase of the Lok Sabha elections.
Also Read: Rahul Gandhi to contest from Kerala's Wayanad seat besides Amethi