Amitabh Bachchan retweets 'Bhel' video outside Oval, says 'Bhery bhel done'
The actor was tagged in the video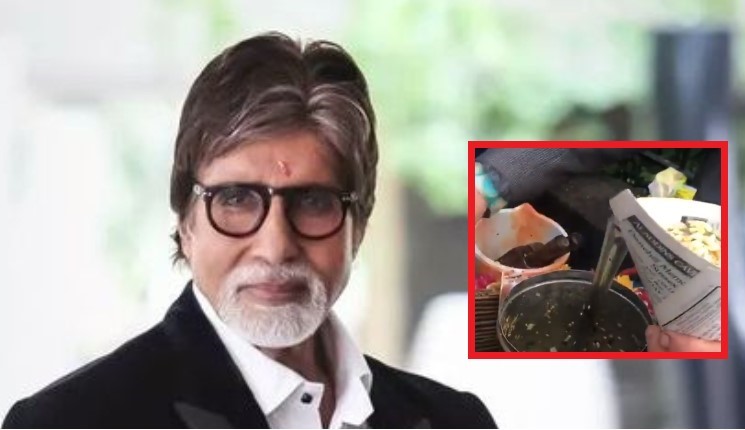 While we all are at awe with the stunning performance by the Indian cricket team, we must also notice how the Indian culture and cuisine is catching up.
Outside the Oval Stadium in London, a man selling 'Bhel' was caught on camera. He seemed happy making and selling 'Bhel' to all the spectators there watching the match. The Puffed rice crispies mixed with chopped onions and tomatoes with various customizations is a popular snack in India.
bhery bhel done ? https://t.co/xMNpRT8ZCe

— Amitabh Bachchan (@SrBachchan) June 11, 2019
While this video was shared by an ardent fan of the former superstar, she endured to rag him in her post. Known that Amitabh Bachchan never disappoints his fans, Big B replying to the post was anticipated. He also has retweeted the same post. While the post has been captioned as "At Oval yesterday during India v/s Australia Cricket Match. भेल ले लो भाई…  Please watch it. Enjoy!!!! @SrBachchan Ji", Amitabh Bachchan's had reposted it with "bhery bhel done".
But it was known that Amitabh Bachchan's twitter account was hacked yesterday, it comes to as a relief that everything is fine with the actor's Twitter handle and all the hateful posts and comments have been deleted.
Amitabh Bachchan was last seen in the film 'Badla' which had released sometime earlier this year. The actor co-starred with his 'Pink' co-star Taapsee Pannu. He will next be seen in 'Brahmastra' which is set to release in the summer of 2020. The film stars Alia Bhat and Ranbir Kapoor in the lead with him.
Also read: Amitabh Bachchan's Twitter Account Hacked, Restored Now