Andhra Pradesh: Chandrababu Naidu asks CBI not enter state without information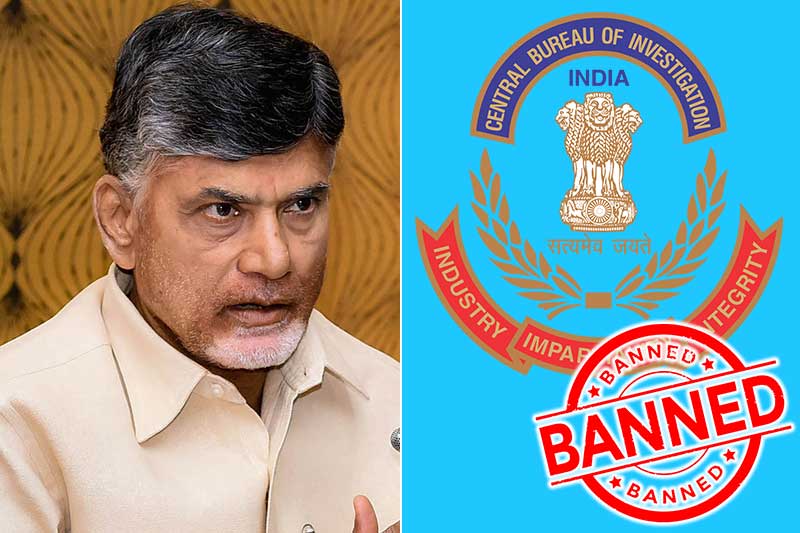 The state government of Andhra Pradesh has issued a notification withdrawing consent accorded to officers of the Central Bureau of Investigation (CBI) to carry out search and operations without informing it first.
According to the notification, the general consent accorded to, by the state to Delhi Special Police Establishment stand withdrawn. The CBI came into being under the Delhi Special Police Establishment Act of 1946.
As per this dictum, in the absence of the required permission, the CBI cannot interfere with any case that takes place within the limits of AP any more. The state government has also cited lack of confidence in the CBI after its top officials were accused in recent bribery scams.
AR Anuradha- Principal Secretary (Home) in Andhra Pradesh, has issued the orders dated November 8, exercising powers under Delhi Special Police Establishment (DSPE) Act, 1946,
On August 3, this year, the state government had issued orders giving its general consent to the CBI to exercise its powers and jurisdiction in the state. The same has now been revoked as per Section 6 of the DSPE Act. Because of this Act that CBI exercises its jurisdiction in states.
Andhra Pradesh government has informed that it will no more rely on the resources of the central institution for additional investigations in unresolved cases. With this latest decision, the CBI cannot conduct raids any more in Andhra Pradesh and its functions would now have to be carried out by the Anti-Corruption Bureau (ACB) of Andhra Pradesh within the state limits.
Earlier this year, the Chandrababu Naidu-led TDP withdrew from the NDA and now this decision is being seen as another flash-point between the centre and said state government.
Chandrababu Naidu has been trying to mobilise opposition parties ahead of 2019 general elections, has in recent past accused the BJP and YSR Congress of plotting to destabilise the government.
As per reports, he has even alleged that the Centre was using central institutions, including the CBI and the I-T department, to threaten the state and his ministers for demanding special status for Andhra Pradesh. Natably, there have been a series of Income Tax searches at the offices and residences of TDP leaders in recent weeks.
Also read: Tamil Nadu: Cyclone Gaja claims 11; over 81,000 evacuated