Andhra Pradesh decreases petrol, diesel prices by Rs 2/l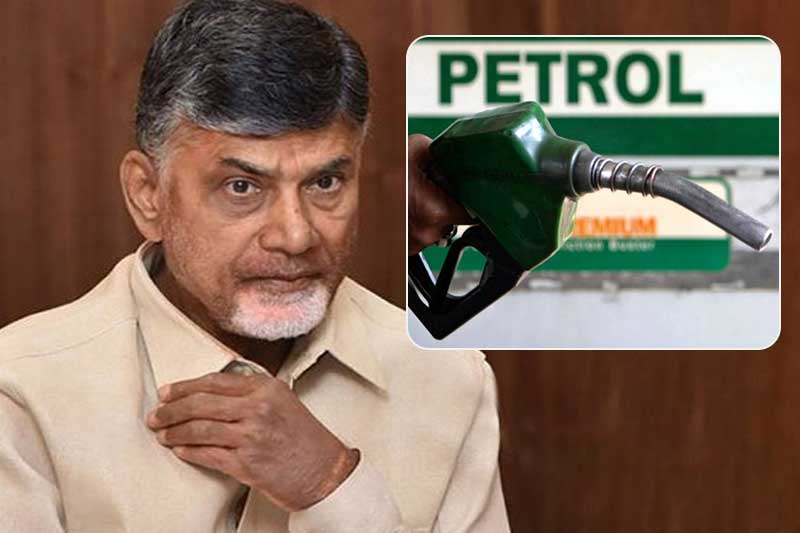 Taking a step further in public interest against the rising fuel prices, Andhra Pradesh Chief Minister Chandrababu Naidu announced to decrease the fuel price by Rs 2 per litre, effective from Tuesday. The latest decision will cost the exchequer a loss up to Rs 1,120 crore, as estimated.
The decision was announced by the chief minister in the state assembly on Monday afternoon, as the countrywide protests on rising fuel prices and falling rupee value were on full swing on Monday. The Bharat Bandh was called by the Congress and was supported by 21 regional parties all across the state.
Addressing the state assembly, Naidu said, "Common man is reeling under the impact of growing prices and I appeal to the centre to reduce the prices." AS per to the estimate, the value added tax or VAT has been among the highest in the state and is anywhere at 35 per cent for petrol and 25 per cent for diesel. On Monday, diesel was selling at Rs. 80.38 and petrol at Rs. 87.70 per litre in Tirupati.
It is to be known that Naidu's Telegu Desam Party separated its ways from BJP in April after the Union government failed to fulfil the special status promised to the state. AP is all set to go for polls by April-May 2019, same time as the 2019 Lok Sabha elections are scheduled. With this decision, TDP has tried their best to get closer to the people of the state.
ALSO READ: Rupee at 72.67 per dollar; petrol, diesel prices skyrocket; India reels