Tim Cook does good Jobs; Apple now trillion dollar company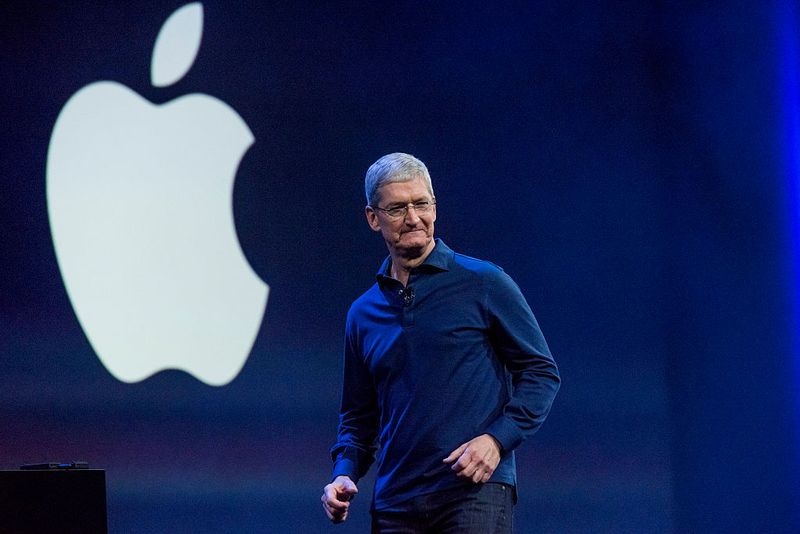 The demise of the legendary co-founder Steve Jobs, paved the way for Timonthy Donald Cook as the Chief Executive Officer of Apple Inc in 2011. Struck with such grief, no one in Apple Inc was quite sure where the company was headed to, at least in the immediate future. There were signs of speculations on whether Timothy Cook would be able to fill in the shoes of Steve Jobs, ever.
At that time, Apple was sitting happy at a stock market valuation of $350 billion. Analysts and investors were doubting if Cook would ever be able to introduce something new to the market which would be as crucial to the company's product line up as the already existing iPhone and iPad were. None at that point even had the fantasist idea that in less than two decades, Apple Inc would have a trillion dollar valuation.
As the company gears up for the launch of the much awaited next generation of iPhones, at this euphoric moment, Apple is the only trillion dollar company in the world, is harboured safely. It can now be aptly said that Tim cook has done a fine job so far.
Tim Cook has also managed to line up new categories of gadgets such as the famous Apple watch, AirPods (wireless earphones) and several others.
In August 2018, Tim Cook said during the Apple quarterly earnings that, "Our wearables revenue exceeded $10 billion over the last four quarters, a truly remarkable accomplishment for a set of products that has only been in the market for a few years. Apple Watch delivered record June quarter performance with growth in the mid-40% range."
Also read: Google Chrome turns 10 with a fresh look and Omnibox