Angelina Jolie decides to never marry again
Have a look at why Angelina Jolie vowed to never marry now and her reasons as to why she felt 'pressured' to marry her ex husband Brad Pitt.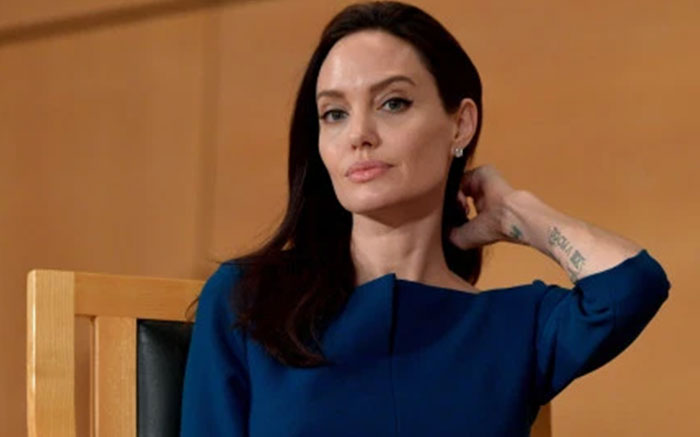 Before marrying Angelina Jolie Brad Pitt split up from Jennifer Aniston. Later on, he met his now ex-wife Angelina Jolie on the sets of a Hollywood movie back in the year of 2005. They dated for a long time until they married in 2014. They had a beautiful wedding at the south of France where they exchanged vows with each other.
The close people who witnessed their wedding were their six children. However, two years later things went awry as news came that brad pitt and Angelina Jolie are about to split. Their divorce is about to happen soon but as per a report it states that Angelina felt "pressured" into marrying Brad Pitt.
A source says that Brad made her pressured to marry him. It's not only that but Angelina has decided to never marry again. Currently, Angelina Jolie is busy with her release of the film Maleficent: Mistress of Evil and besides she has also began working on her Marvel film debut titled The Eternals. She is also occupied in her personal life concentrating on her six children.
Whereas, when it comes to the life of Brad Pitt, there were rumours sparked that he is apparently dating Sat Hari Khalsa. But that was all rubbished away. Lately, the actor has began confessing about his life after his split from Jolie.
He talked about his life, vocalizing his thoughts in one interview saying, "A breakup of a family is certainly an eye-opener that as one — and I'm speaking in general again — but as one needs to understand, I had to understand my own culpability in that, and what can I do better. Because I don't want to go on like this." he said to NPR.
Also Read: Is Brad Pitt Dating Jewellery Designer Sat Hari Khalsa? Deets Here