Who is Maitland Ward? 'Boy Meets World' actress is now a porn star
Maitland Ward, who portrayed Rachel McGuire in two seasons of the ABC series, has become a po*n star.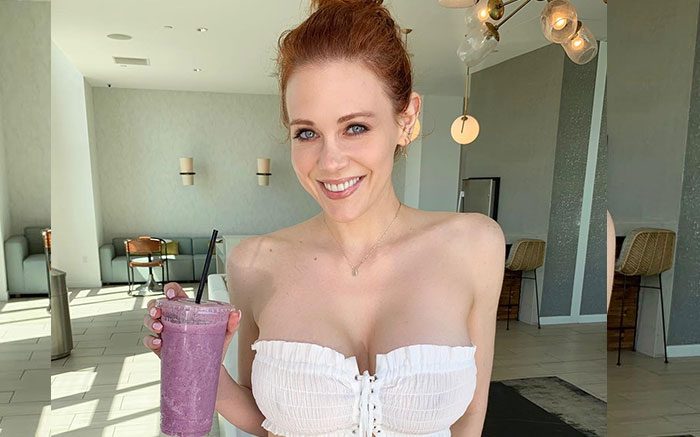 Maitland Ward — who essayed Rachel McGuire in two seasons of the ABC series — is all set to make debut in adult film industry. Yes, 1990's sitcom Boy Meets World sitcom star has decided to leave family-friendly genre for po*rnography. Maitland Ward will feature in the upcoming five-episode adult feature titled DRIVE, which is scheduled to release this Friday.
The 42-year old beautiful actress said that it is the script of the film which changed her mind and convinced her to star in the adult film. Speaking about the same, Maitland Ward said to Weekly Touch, "They asked me to be a part of this, and I thought, 'I never knew there was anything in adults or porn or whatever that was this well done.' I read the script, and I was like, 'This is really, really well-written."
Revealing how it all started, Ward shared, "It all started when I started doing cosplay, which I really genuinely love doing and people started giving me attention for it, and I wore sexy outfits."
"I have always sort of been an exhibitionist, like always. I love dressing sexy in public and things like that," she added. The leggy lass said that it all started recently and she thinks that she has not yet played the character in previous movies she is playing in DRIVE. She is also not sure where the adult film could take her career.
"I started doing this kind of film, professional stuff, not very long ago — only a couple months ago. I felt ready. It wasn't like I was saying, 'Oh, I want to do this all along,' but it was like, 'I need to do this.' I really feel that quality stuff and the hot sex stuff can be together, and I really want that," in an interview with Weekly Touch, she explained.
"I hope my past and stuff can add any legitimacy to a great project, to get attention or to get people to actually watch and say, 'Oh yeah, it is really good.'"
"It's been an evolution. It's all been my authentic journey because everything that I have done along the way is something I wanted to explore and do, and I just did it publicly for my fans, that is the exhibitionist style of me," she continued.
"I wanted to take them along for the journey, and it's been a really fun, crazy adventure and there is still stuff to explore," she further added.
Also Read: Saturday Night Live: Taylor Swift Recites A British Joke In New 'SNL' Promo