Angelina Jolie does not like to hear about Brad Pitt's dating rumours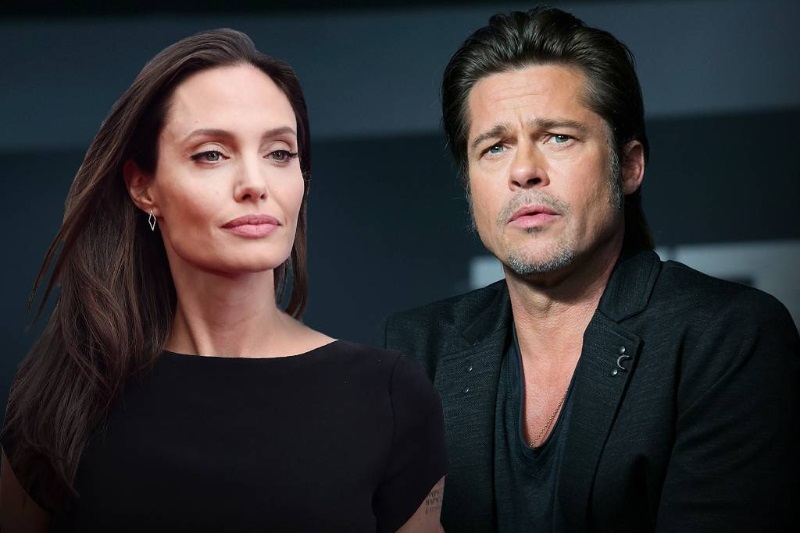 As rumours of Brad Pitt's dating spiritual healer Sat Hari Khalsa do the rounds, estranged wife Angelina Jolie wants to hear none of it.
As per a report in Hollywood Life, Brad had found love in Sat Hari Khalsa before he got divorced. "Angelina is rocked by the rumors of Brad dating someone new," Hollywood Life quoted a source saying.
The source furthur added, "She does not like to hear about it and would rather not know about Brad's personal life after their split."
Since Angelina had filed for divorce in 2016, her reaction is quite shocking. "She is always surprised by how devastated she feels when she sees or hears about Brad with another woman because it is a reminder to her that she is not yet over him. "Angelina loves to think that she has moved on from Brad and has healed from the trauma of their split, but then she gets emotional whenever she learns about him spending time with someone new," the source continued.
The source also added, "Whether the rumors are true or not makes no difference to Angie because it is still clear to her that she still has feelings for her ex.This latest rumor, is another painful reminder that she still misses Brad."
However, a source close to Brad told the website that romance rumours of Brad and the spiritual healer are a complete nonsense.
Reportedly, although Angelina requested and got full custody of their six children, she's feeling slammed these days.a source close to the Girl, Interrupted actress revealed to the website, "She never imagined she would be in her 40's with three failed marriages and a single parent to 6 kids. She often fights back feeling overwhelmed with her life and all of her daily responsibilities. It was a lot easier when she had Brad's help daily and so she misses him dearly right now."
Also read:Angelina Jolie accuses Brad Pitt of not paying meaningful child support