Angelina Jolie reveals her son Maddox Jolie Pitt has a new tattoo
Here's why Angelina Jolie is speaking highly of Maddox Jolie Pitt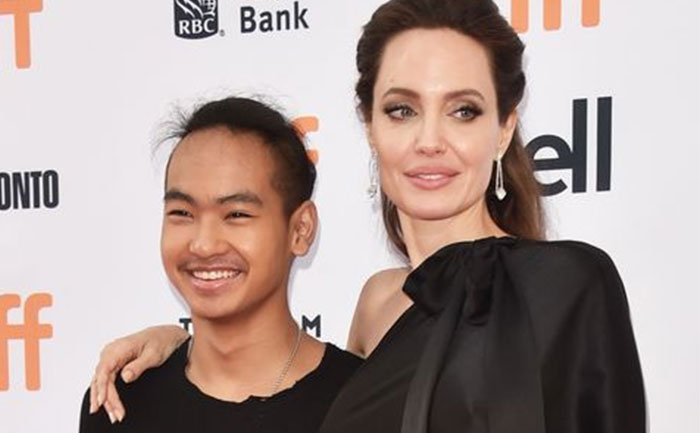 Angelina Jolie and Brad Pitt's son Maddox Jolie Pitt is making his mother proud. The mother and son were seen together in August at the Yonsei University campus. Whenever the actress was asked about her 18 year old son she would affirm how she was immensely proud of the man Maddox was becoming. Lately, the actress had updated about her son again which would only make us think how the son was like her mother in many ways.
Recently, Angelina Jolie was spotted at the London premiere of her next Disney movie Maleficent: Mistress of Evil. She arrived along with her children Zahara, Shiloh, twins Vivienne and Knox. All of them walking to the red carpet event. At the event, the actress disclosed the fact that her son Maddox had got a new tattoo.
She revealed to Entertainment Tonight talking about her son Maddox, "He got tattooed."
Angelina did not disclose more about the details of the tattoo. "I'm so happy for him that [Maddox has] grown up into such a good man. I say that 'cause he's smart and he's doing his work but he's also wild. He's balanced in his teenage years." she praised.
The Oscar winning actress was joined by Maddox at the Japan premiere of Maleficent: Mistress of Evil. He looked handsome in his all black outfit while Angelina couldn't contain her excitement being by his side during the event. The Disney film Maleficent: Mistress of Evil is slated to release in India on October 18. Lately, Aishwarya Rai Bachchan lent her voice for the Hindi version of the film.
Also Read: Angelina Jolie Looks All Glam But Her Children Get All The Attention