US Open: Top-ranked Simona Halep knocked out in opening round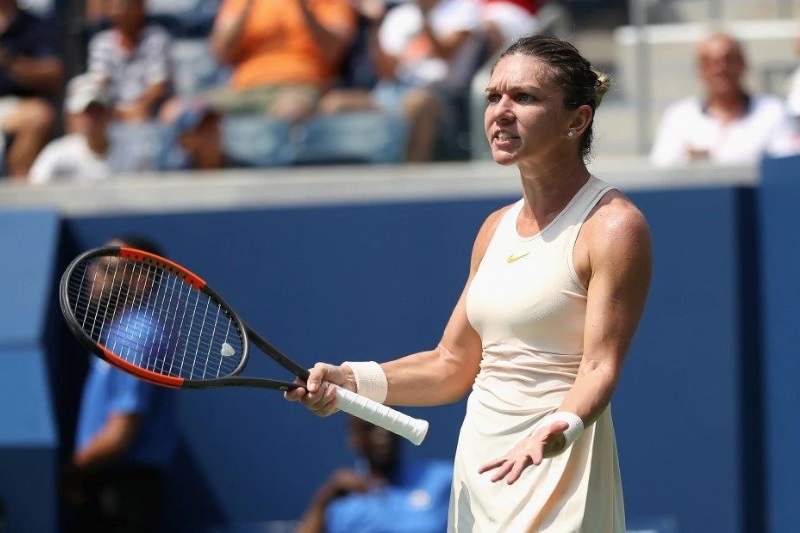 In a surprise start to the US Open, world number one Simona Halep was knocked out in the opening day after losing 6-2, 6-4 against the 44th ranked Kaia Kanepi in New York on Monday.
The French Open champion found little answer to Kanepi's power and precision making her first top-seed player ever to be knocked in the opening round of the US Open. It was also for the second successive time that Halep returns from very first-round at the Flushing Meadows, having lost in the same stage to Maria Sharapova last year.
Beginning the match as the underdog in-front of the top-ranked player in the women's division, Kanepi unleashed some powerful backhand returns to go 4-1 in the first set and just 28 m minutes into the contest, Halep found herself a set down.
Also Read: Eleven-year-old Olivia's letter to Kookaburra wins hearts all over the internet
Furious with herself and in the direction the match was heading, she changed to a new racket but that did not last long either as the Romanian smashed the racket after going 3-0 down in the second set.
She fought back and with the Estonian resorting to several unforced errors Halep soon had levelled the game at 4-4, but once again gifted it away from there. Kanepi sealing it with powerful forehand thrust.
The Estonian fired 26 winners to Halep's nine and although she had committed 28 unforced errors, Halep inconsistency and lack of match concentration meant she still walked away, the winner.
"Yesterday, I thought I have beaten just once the World No.1, but today I had another chance," said an ecstatic Kanepi after the victory. She had defeated former top-ranked player Caroline Wozniacki in a tournament in 2011 in Tokyo.
Meanwhile, the Estonian Tennis player who has earlier reached the US Open quarter-finals twice in 2010 and 2017 will face Jil Teichmann in the next round. The Swiss qualifier overcame Dalila Jakupovic 6-3, 6-0.