Kashmiri separatists invites UN general Antonio Guterres to visit Kashmir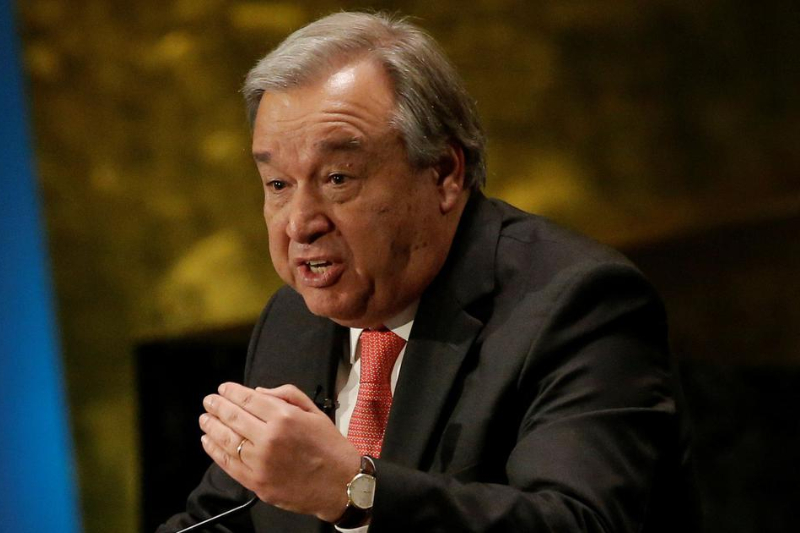 Ahead of United Nations General Secretary Antonio Guterres's India visit, Kashmiri separatists leaders have written a letter urging him to persuade New Delhi to engage the Kashmiri representative and Pakistan for resolution of Kashmir issues.
The letter was written to Guterres by 'Joint Resistance Leadership' comprising of Syed Ali Shah Geelani, Mirwaiz Umar Farooq and Muhammed Yasin Malik. They have written in a letter, Jammu and Kashmir is not a territorial dispute between India and Pakistan. It is primarily a question of the rights of the peoples of the State of J&K.
The letter states, "As you embark on your trip to India, we in the State of Jammu & Kashmir take this opportunity to draw your attention towards the urgency of the need to resolve the dispute over it, which, as you know, remains on the agenda of the UN."
A Kashmir Civil society group had also invited UN General Secretary Antonio Guterres to visit Jammu and Kashmir during his much awaited three days long visit of India. But, It seems impossible for Guterres to visit the valley due to his prior commitments.
The Kashmiri Separatist said, India's refusal to hold talk with Pakistan is unimaginable harm not only to Kashmir but to the entire South Asian region. Hence, Kashmiri urged him to advocate that New Delhi to hold talk with us in Kashmir, and with Pakistan, with whom India's relation are also deteriorating by the day.
The letter asserted, "We have a right to self-determination" and then alleges "But Delhi would like us to abdicate that responsibility before they talk". The letter, copies of which were released to media here on Monday, further said, "To cede to that demand would be to concede before talks, rendering talks unnecessary." According to the report, India has repeatedly rejected any third party intervention on Kashmir issue.
"We're optimistic because the UN's Human Rights Commission has in a recent report expressed its concern on the human rights situation in Jammu and Kashmir. The Secretary General too has said that he is concerned over the situation in the State," the letter further reads.
He added that since Kashmir continues to be on the agenda of the UN Security Council, Mr Guteress "will be only fulfilling his official as well as moral responsibility if he discusses Kashmir and the grave situation prevailing here with the Indian leadership and asks it to sit across the table with the Kashmiris and Pakistan to arrive at an amicable solution."
Guterres had ahead of his three-day visit of India raised concern over the situation in Indian Kashmir while encouraging 'positive dialogue' to resolve the disagreements peacefully.
Also read: Rajnath Singh: Terrorism in Kashmir is Pakistan-sponsored