Anupam Rasayan India's IPO opens today: All you need to know
Anupam Rasayan IPO subscribed 61%, retail portion fully booked on day 1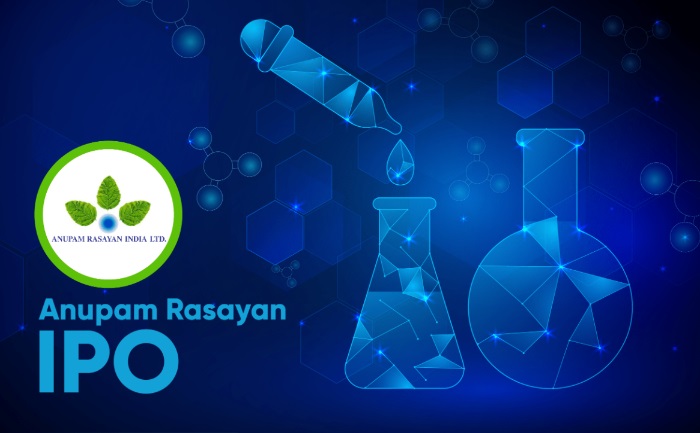 Anupam Rasayan India is one of India's leading custom synthesis and manufacturing (CSM) company. It has opened its IPO for subscription on Friday. The speciality chemicals company opened its ₹760-crore initial public offering (IPO) for a subscription. The price band for the public issue has been fixed at Rs 553-555 per equity share.
As per a statement by the company, The issue will close on March 15. Anupam Rasayan is going to utilise the net issue proceeds of Rs 563.7 crore for repaying debt.
Incorporated in 1984, Anupam Rasayan operates in two business verticals. One is the life sciences-related speciality chemicals. It contributed 95 per cent to its revenue. They are wide;y used in agrochemicals, personal care and pharmaceuticals; and speciality pigment and dyes and polymer additives. The other is the speciality chemicals vertical. It contributes 4.63 per cent to the revenue.
Here is all you need to know about the initial Anupam Rasayan's public offering:
1. Before the IPO, the company had raised ₹225 crores from anchor investors. They allocated ₹40.48 lakh shares to 15 anchor investors at ₹555 per share.
2. Through the IPO, investors can bid for a minimum of 27 equity shares. Then they can bid in multiples and the minimum investment has been set at ₹14, 985.
3. The book running lead managers of the issue are Axis Capital Ltd, Ambit Private Ltd. Also IIFL Securities Ltd and JM Financial Ltd.
4. The registrar for the IPO is KFin Technologies Private Ltd, Marwadi Shares and Finance Ltd.
5. The company will utilise net proceeds from the IPO for repayment of debt and for general corporate purposes.
6. The company has six manufacturing facilities which are located in Gujarat. It has an aggregated installed capacity of 23,438 MT as of December 31, 2020.
7. In the financial year 2020, the life science-related speciality chemicals vertical contributed 95.37 per cent to the revenue of the company. The other speciality chemicals contributed 4.63 per cent to the revenue.
8. The company also saw strong revenue growth of 24.3 per cent compound annual growth rate (CAGR) between the financial years 2018 and 2020.
The initial public offering of Anupam Rasayan India has been subscribed 61 per cent by noon on March 12, the first day of bidding.
Also Read:  Stock Market: Sensex down over 100 points, Bandhan Bank shares down 20%